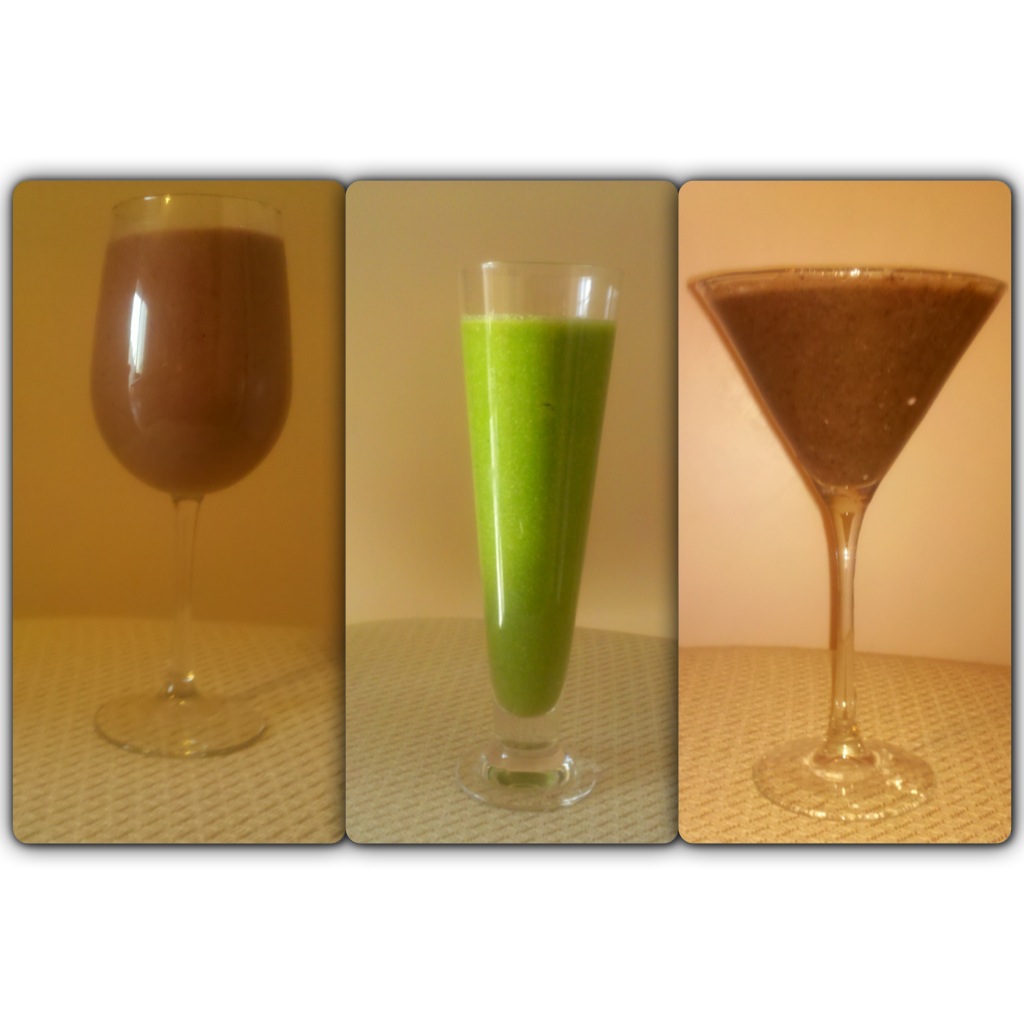 It may be hard to believe a program designed to "eliminate harmful toxins, restore your system, and reset your body" would teach you anything about marketing online, right? Well this detox cleanse from Dr. Oz did and a whole lot more. What initially caught my eye was the headline: "All you need is 3 days, a blender and $16 a day!" Instantly I thought, I have each one of those so I'm in! How do I get started?
It is amazing what you can learn about yourself, your business and marketing online by completing a detox cleanse. The next time you want to start or create a new online marketing program for business keep these 10 things in mind:
1) Keep it simple
The detox program provided a simple one-sheet that included the shopping list, daily instructions and the shake recipes. This sheet was packaged as a handy visual guide perfect for pinning to the fridge. When marketing online remember you are not your customer so what's simple and easy to you may not be to them.
2) Have a plan

Day 1 of the detox program did not go as smooth as I expected because I didn't plan how it would effect my day. Day 2 and day 3, I planned the times I would have the shakes and prepped each meal in the morning by placing the ingredients in labeled bags. Marketing your blog, getting more online business and driving internet traffic you need to follow an online marketing plan with proven results.
3) Use the best tools

The most essential tool in the detox program was the blender. Yes, I had one that produced average results. What I quickly realized is my blender was old. If I wanted extraordinary results it was time for an upgrade. Make sure your online marketing toolbox is filled with the resources you need right now to run your business.
4) Follow the system

The lunch drink of the detox program produced twice as much as the breakfast and dinner drink. My first reaction was to cut the recipe in half, instead I continued to follow the plan. Then I thought there must be a reason for this like maybe its twice as big to keep you full longer during the busiest time of day when most of your energy is used. If an expert that you know, like and trust takes the time to create an online marketing program(or system) follow it step by step. Keep in mind skipping steps could result in less favorable results.
5) Get an accountability partner

Guess what? When I posted on my Facebook page that I was doing the Doctor Oz 3 day detox, I had a friend ask me to email my progress daily. YIKES! Spoiler alert…Marketing your business online takes time. Having an accountability partner will keep you motivated and keep you on track.
6) Use social media

Almost immediately after the show aired featuring the detox program it become a huge buzz on Twitter and Facebook. Take a look at the top five to plan how to use social media for marketing as a way to get more customers online.
7) Join a group of like minds

On Facebook I found a group doing the detox program during the same time. It was great to bounce ideas off them, compare experiences and tips to make the program more successful. With marketing online, having a group of people following the identical program can be very helpful.
8) Lead with the benefits

The detox program caught my eye because of the benefit rich headline "eliminate harmful toxins, restore your system, and reset your body."  When marketing online all your target audience really wants to know is "how will this (product, program or service) benefit me? So, tell them.
9) Answer the questions

The detox program second headline "All you need is 3 days, a blender and $16 a day!" answered these questions: How long will it take to see results, what tools do I need to get started and how much it cost. Your website is the hub of all your online marketing activity. Its your job to provide website visitors with answers to the question they want to know.
10) Monitor and track progress

Before starting the program I had my measurements taken and my weight. This way I would be able to track my progress during the 3 days. Though the purpose of the detox was not to lose weight having that as an added benefit was a plus. The only way to know if your online marketing is working in you business is to track and monitor.
Marketing online requires you to be patient. Rome wasn't built in a day. And neither is a thriving business.
Copyright © 2014 Rising Star Ideas, LLC. All Rights Reserved Worldwide
Photo courtesy: savvybizbuilder.com
Leave your comment below: