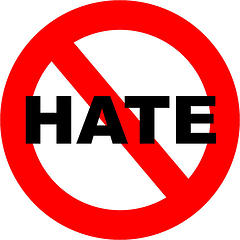 Small business owners don't waste money and time building a website that emphasizes the bells and whistles. This type of website rarely generates leads or creates new sales because they frustrate and confuse visitors.
Write down these business website tips: If visitors find it hard to navigate your website, locate information or find it worthless they will quickly click away to your competitor's website. So just keep it simple.
Yes, it's 2015 and unfortunately business owners are still using these outdated techniques.
Here are 10 business website tips customers HATE about visiting your website:
1. Flash intros – are only interesting (maybe) the first time you visit a site. Avoid using heavy flash intros because surveys show 80 percent of visitors hate them and they hurt your search engine optimization efforts.
2. Animated GIFs and scrolling text – are a major distraction, especially when they are overused.  Unless an animated GIF or scrolling text complements the information on your page, don't use them.
3. Distorted pictures – are a dead give-a-way your site was not created professionally. Use a cropping tool to evenly distribute the image dimension or use an image gallery that will automatically crop the images for you during upload.
4. Poor placement of advertisements – are frustrating and annoying. You run the risk of losing high dollars from selling your products or services to an ad that will probably only generate a few pennies.
5. Outdated content – is very unprofessional and shows lack of commitment. Remember if it's March you don't want to continue promoting your Christmas event. Use automatic tools like calendars and RSS feeds to keep your event content fresh.
6. Under construction pages – are unnecessary and may cause you to lose business. Create a basic page listing your contact address, phone number, email and add a short paragraph about your products or services then ask the visitor to opt-in to your email list for website updates.
7. Too many choices – are confusing and a confused mind always says no.  Limit your menu choices between 5 and 7 then make sure your navigation appears in the same spot on every page.
8. Too much content – can overwhelm the visitor because no one wants to read a dissertation. Make your website about the visitor by providing them with essential information like the benefits of doing business with you. If needed give them the option to click to learn more.
9. Playing music – is a major annoyance especially when there are no controls to turn it off, mute or lower the volume. Not to mention just because you like the music doesn't mean your visitor will have the same musical tastes. If there's not a compelling reason to add music, don't.
10. Hit counters – are useless because they only track one element of site statistics. Seriously there are plenty of sophisticated, easy to understand and free analytics tools available. You can try Google Analytics or Clicky for a real-time solution.
What are things you hate to find when you visit a website? Let me know in the comments below.
Photo courtesy Flickr: Blakeemrys
Copyright © 2015 Rising Star Ideas, LLC. All Rights Reserved Worldwide
Leave your comment below: