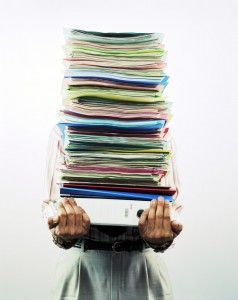 Let me start with a definition of PDF. This is an abbreviation for Portable Document Format (PDF) pretty much the standard for creating electronic documents and forms for easy reading and distribution to anyone. Creating a PDF will keep your document formatting intact which includes; layout, fonts, colors, and images. When sharing documents, you just never know if the recipient has the same word processing software as you.
A key benefit to using this format – the document is compressed into a smaller size making it  more "portable" or . The PDF format is more secure because the document cannot be changed easily. A PDF is perfect for products like ebooks, special reports, manuscripts and more.
The leader of the PDF software industry is Adobe Acrobat unfortunately their software is way too expensive for a small budget. Good thing they aren't the only game in town!
Before you purchase PDF software for your small business try one or all three of these options first:
1. Check your word processing tool for built-in PDF functionality
If you are using Microsoft's Office 2007 they have a free save as PDF add-in.  It allows you to easily create PDF documents in Word and six other Office applications.  Unfortunately early versions of Office do not have this feature.
If you are using OpenOffice.org (a free office productivity suite) they have a one-click button that enables you to create PDF files quickly and easily.
If you are using Google Docs you can use a document you created with this tool or  upload a document created in another tool then simply use their download as "PDF" button.
2. Create your PDF document on the web no software needed
With PDF Online you can convert a document or image up to 2 MB in 3 simple steps. Upload your document, give it a name and provide your email address; they will send your converted document via email.
With ZAMZAR you can convert a document, image or just about anything else up to 100 MB to PDF. In addition to converting to PDF you also have the added benefit of several image formats, video formats and document formats. Simply upload your document, choose your format and they will send the converted item to the email you provide.
3. Try using free downloadable software that functions like a printer
You can install CutePDF Writer for commercial or personal use without worrying about any annoying popup ads or any unnecessary watermarks featuring their branding.  Once installed you can create a professional quality PDF from just about any application with a print button that allows you to select CutePDF Writer as the printer.

Imagine being able to create all your PDF documents without taping into your technology budget. Sharing documents just got easier with a free pdf converter built-in, a free pdf converter online or using the pdf software download.  Having a smart solution for your small business is like money in the bank, these three options will get the job done!
Get started with savvy online business building learn how to use your WordPress website and online presence to bring new leads and customers 24-7. Check out my FREE Savvy Online Business Building Starter Kit at www.GrabYourFreeStarterKit.com.
photo courtesy: Microsoft.com
Like these ideas? or Have you used these tools to create a PDF? Let me know what you think in the comments below.
Copyright © 2011 Rising Star Ideas, LLC. All Rights Reserved Worldwide
Leave your comment below: