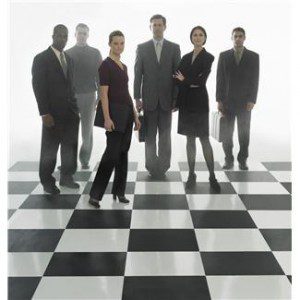 There are plenty of online marketing experts and SEO gurus who say your Alexa Rank is only important for selling a website and advertising, otherwise it serves no use for evaluation in any way.
Yet you can find numerous articles with topics around the importance of building a blog that ranks in the top of Alexa. Even if you don't know what your Alexa Rank is, or why it matters.
Check out these 5 people who care about your Alexa Rank:
1. Advertisers
If you want paid ads on your site, listen up! Advertisers want a return on their investment, too. They trust the Alexa Rank to be a good indicator of your website's traffic. Advertisers want to see websites with a low Alexa Rank as low as 100,000 (or even lower). Advertisers want to know how much traffic they could potentially drive to their site if they advertise with you. If you hope to get advertisers for your site you should care about your Alexa Rank.
2. Blog Commenters
Have you been wondering why you can't seem to get people to leave comments on your blog? Well, one reason could be your Alexa Rank. Commenter's will take a look at your Alexa Rank to see if it's worth them taking the time to leave a comment. These visitors want to know "what's in it for me" and if you do not have any website traffic there may not be much of a benefit.
3. HARO
Help A Reporter Out (HARO) brings nearly 30,000 reporters and bloggers, over 100,000 news sources and thousands of small businesses together to tell their stories, promote their brands and sell their products and services. Though HARO is entirely free to news sources and reporters, their guidelines state "In order to ask for information, your website must have an Alexa.com ranking of one million or less" or it won't get published.
4. Guest Bloggers
As part of their online business strategy, bloggers decide to write fresh content for blogs they don't own on how well you're driving traffic to your website. Bloggers know there's no better way of generating free traffic then writing content people want to read. No doubt about it, one of the key metrics used to help make the decision to submit a guest blog post is your Alexa Rank.
5. Event Leaders
These are people who create and run conferences and workshops. They have bloggers constantly asking the event leaders to give them a ticket so they can cover the conference. Well, we all know all blogs aren't created equal in terms of visibility, exposure and traffic. This can make it hard to come up with some criteria to qualify them which is why they general use your Alexa ranking.
So before you go off asking someone to pay you for ad space on your site, to leave blog comments, for a high-powered media interview, to provide fresh content to your blog as a guest, or for a free ticket to an event; follow a proven online marketing system that will lower your Alexa Rank.
What's next?
Discover how to use your website and online presence to attract new leads, more traffic and customers 24-7. Grab your FREE Website Traffic Secrets Starter Kit at www.GrabYourFreeStarterKit.com.
Copyright © 2014 Rising Star Ideas, LLC. All Rights Reserved Worldwide
Photo courtesy: microsoft.com
Leave your comment below: