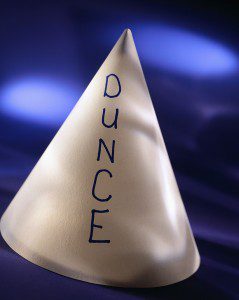 Women owned business, home based business, entrepreneurs and other small businesses are discouraged from using Twitter because they don't see it as a lead generating tool or a sales generating tool. Many small businesses look at Twitter as just another thing on their "to-do" list. Don't let one of these 5 stupid reasons for not using Twitter for business keep you from embracing this new-media as a way to attract new clients.
1. Your  competition is not using Twitter, so neither are you
At first glance Twitter appears to be just another tool to say what you had for breakfast, chat with your friends, share pictures and upload videos. Using Twitter is a golden opportunity to catch your competition napping. If your competition is not tweeting this gives a competitive advantage by allowing you to communicate with your customers (and theirs) more often and in real-time.
2. You don't have time for marketing your business on Twitter
In hard economic times, one of the first expenses to get cut is your marketing budget. However using Twitter for your business provides a free marketing opportunity to reach profitable new markets.  You will discover many ways to market to your specific audience that get results and grow your business fast.
3. Twitter won't last long so you don't want to learn it
Small business owners who don't get Twitter think it's annoying and it's not here to stay. However, major brands have incorporated Twitter into phones, radios and television. Think about it, you can't even listen to the radio, watch the news or a commercial without hearing the words Twitter or follow me on Twitter. What you need is a weekly "here's what you do next" action step to complete.
4. Twitter won't help your local business grow
Advertising locally on TV, radio, newspaper or magazines is way too expensive (thousands of dollars) but small business owners still think tweeting about their local business is not effective. Use Twitter to build successful ongoing relationships that can start offline or online.
5. You're already on Facebook and/or Linkedin
Small business owners think there is no value using Twitter because they are using Facebook or LinkedIn. Even though they are being overwhelmed with irrelevant information from these sites like pillow fights, mafia wars, Farmville etc. Let's not forget the restrictions on whom and how many people you can have in your network or have as friends. Small business owners think adding Twitter will produce more useless information; however, successful marketing is a cross platform and an on-going activity.
Using Twitter for business is perhaps THE best marketing tool ever.
Get started with savvy online business building learn how to use your WordPress website and online presence to bring new leads and customers 24-7. Check out my FREE Savvy Online Business Building Starter Kit at www.GrabYourFreeStarterKit.com.
Photo courtesy: microsoft.com
Copyright © 2015 Rising Star Ideas, LLC. All Rights Reserved Worldwide
Leave your comment below: