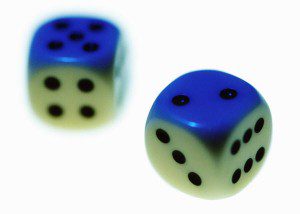 Even the President of the United States of America, +Barack Obama has a Google+ (Google Plus) account, do you? Well I can give you five reasons why you can no longer ignore Google+ to drive traffic. Or I can assume you created an account but have no idea how or what to use it for.
Check out these 7 quick ways to get started using Google+ to drive traffic to your website or blog:
1.    Create a Google+ business page
In addition to having a personal Google+ account you can create a Google+ page for your business too. Creating a Google+ business page extends your brand. It gives customers and potential customers another opportunity to connect and build relationships. Plus, you can use the Hangouts feature to effortless conduct video conference calls with your circles for free.
2.    Put the +1 button on your website
Adding the +1 button (along with the other social media buttons) to your website makes it easy for visitors to endorse your content. Here's a fact from a recent study conducted by Hubspot "Websites using Google's +1 button get 3.5 times the Google+ visits." Don't wait any longer; get that button on your site NOW. (WAIT! Finish reading this post first). No need to call your webmaster, you can easily download the code for the button >here<.
3.    Connect your content
Using your profile you can easily organize information found about you across the web. You have three different sections to add links:
Other places – where you can add links to your website, Facebook, Twitter, LinkedIn or any other social networking site.
Contributor to – where you can add links to sites you've written articles for.
Recommended links – where you can add links to areas of your website you want to drive traffic to.
4.    Link your Google+ profile
The best way to help people find your content online and grow your circles is to link your Google+ profile to your site. Google allows you to easily create a custom Google+ Profile button without learning how to write code or call your webmaster. Follow the steps >here< to copy and paste the code to your site.
5.    Use targeted keywords
Google has radically changed the way we search with their new "Search, plus Your World" which integrates Google+ profiles and your public streams. Here's the thing, make sure to use your targeted keywords in your profile and your streams. Google search results whether signed in to Google or not has started to display profiles and pages based on keywords used in the search that are used in your profile and streams.
6.    Make them public
The good thing is there are not many security options to choose from. It's simple to share your streams, either they are limited to specific circles or they are public. In order to get found by search engines create and share content publicly. In addition, make sure your "Profile discovery" option is set to "Profile visible in search".
7.    Use the + 1 button
By using the +1 button you are recommending and sharing information with your circles. In the search results your picture will display next to content you have +1'd. As an added bonus everything you +1'd is saved in your account on the +1 tab. This makes it easy to find the stuff you like in one place anytime and anywhere. Now you can say goodbye to bookmarks!  Now that you understand the benefits of the Google+ start using the +1 button yourself (you can start by clicking +1 on this article, thanks!).
Copyright © 2014 Rising Star Ideas, LLC. All Rights Reserved Worldwide
Photo courtesy: microsoft.com
Leave your comment below: