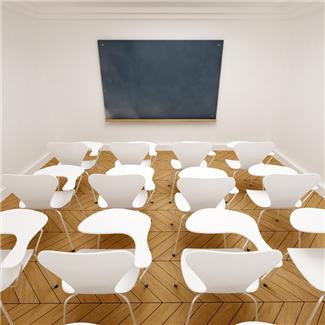 Welcome! Take your seat in Blog Commenting Strategy 101…
The past few weeks I have been in an ongoing debate about the effectiveness of blog commenting.  Okay my exact words were "Blog commenting is a complete waste of time!"  Now let me put that statement in perspective.
As an organized exercise, if you are randomly leaving comments that have nothing to do with your business, on sites that are not getting any traffic, on sites Google does not no exist or on sites that are not attracting the type of people you want to do business with… then this effort is a total waste of time.
The problem with a DIY blog commenting strategy is it requires you to be very knowledgeable about the subject matter.  Grab paper and a pen. Now write down the answer to this question, "Why am I leaving blog comments?"
I asked this very question to a group of solo-entrepreneurs, their answers included:
I spend two minutes a week on it. It's not a priority for me, to be honest.
I started commenting on the tribe because of commitment.
I don't really spend any time commenting because I don't spend much time reading blogs!
I take less than a minute to comment.
One of the biggest questions I get from entrepreneurs when it comes to online marketing is "I don't know what to do or where to start." The problem there is so much information and strategies it can lead to overwhelm. Coupled with web designers who think all you need is a pretty website (which you don't but should be built on a good foundation like WordPress) and web developers who think they can "do" search engine optimization (SEO) to your site without explaining what that really means.
SEO is NOT something you "do" to a website once then walk away. SEO is a process of getting your website found, creating content and using social media to spread that content around the internet.
There are dozens of strategies you can add to your online marketing plan. One of them is blog commenting but only when implemented strategically. If you want to avoid common blog commenting mistakes your goals should include:
1)    Driving targeted traffic to your website.
2)    Getting your website found by Google (and other search engines).
3)    Being viewed as an authority in your industry.
Google does not care about comments, what they look for is fresh content. Now, take a look at your answer to the question.   Remember this…  commenting alone without a strategy probably won't yield the results you are looking for.
In fact, you will see the trend with online marketers and other major websites is shifting toward using the a Facebook comment plugin.  WHY? They realize, unlike the past, the comment alone does not have much value. However the comment in conjunction with Facebook does, and this is why…
Visibility – the comment will show up on the commenter's news feed so more people are likely to see it.
Credibility – you know the commenter is real because you can see their face, full name and Facebook profile.
Traffic – the comment creates a link back to the blog post so friends of commenter's can click through to the blog post to read more.
Blog Commenting Strategy
Here is how to update your blog commenting strategy so that you spend your time wisely to maximize your return on your time investment:
1)    Comment on "dofollow" blogs to get Google juice (slang for page rank).
2)    Comment on blogs that are getting traffic. Do a quick Alexa Traffic Rank it should be less than 1 million.
3)    Comment on blogs that attract your target audience, are in your niche (industry) or have your industry influencers as readers.
4)    Comments should be thought provoking to show your expertise.
5)    Be the first to comment because the comments at the top are read more often than the comments in the middle.
6)    Set up a Gravatar to make sure your comment has a picture so you are globally recognized.
7)    Include your website link when leaving a comment because that what leads back to your site. BONUS TIP: Instead of only using your use home page use different links to various post on your site with related content.
8)    Use the social share buttons (at the top, at the end or on the side of the blog) to get the post more exposure this will ultimately help your comment too.
9)    Include your email with your comment this way you will know if it has been approved.
10) Monitor, measure and track to verify your comments are generating traffic.
Make sure your comments are approved
Remember having a bunch of comments that do not add value to the blog post will not encourage visitors to keep reading, so make the comment relevant. Ask a question, provide an alternate solution, additional resources, etc.
Examples of comments not to leave for an effective blog commenting strategy:
Thank you for sharing!
GREAT advice.
Awesome tips.
Great post. I agree with what you said.
Very interesting!
If you are going to do something to help your business grow, understand how to use blog commenting strategically to get found by Google and attract targeted traffic. You can do a million other things when time is limited so make every minute matter.
Think about this, what is the point of having a website if it is not getting any traffic?
The bottom line
Work smarter not harder. Spend your time blog commenting on sites that bring you targeted traffic, provides increase exposure to your target audience and industry influencers or provides Google juice. On a weekly basis monitor, measure and track results. This way you can immediately stop doing what is not working and start doing more of what is working.
Join the debate, let me know what you think about the advantages of blog commenting below.
What's next?
Not only will this strategy improve your marketing it is also an excellent way to get more people to find your website. What's next is to add blogging to your marketing strategy too. Blogging is critical to attracting visitors filled with your ideal clients and leads to your website. Learn how to blog with this easy to use fill-in-the-blank template, its my gift to you.
Copyright © 2014 Rising Star Ideas, LLC. All Rights Reserved Worldwide
Photo courtesy: microsoft.com
Leave your comment below: