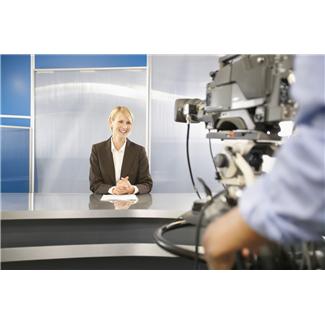 Barbara Cochran, Shark Tank, Real Estate Mogul, appears on the Today Show with a segment called "Homes That Have Sold" and began to discuss these success stories.
During the Today's Real Estate segment she shares some of her favorite houses on the market, you probably would never hear about. Her choices are based on homes  in great towns, for $300K or less and have been on the market for more than 90 days.
After appearing on the Today Show, many of them have now sold. FAST!
What's the magic ingredient?
EXPOSURE
With more visitors, these properties sold quickly.
While you may not be selling real-estate, you have at least one thing in common with the properties: you need exposure to get a sale.
As a small business owner with a website, your level of exposure brings "traffic". Visitors to your site are what get leads for you.  It's what gets you to the sale.
Without exposure – you don't cross the threshold. You don't collect the keys to the house. You don't get the result you're working hard to achieve. You go unnoticed while those with more exposure pass you by and take what could have been yours.
Are you disappointed with your website traffic? Do something to boost your exposure this will start driving traffic to your website.
3 ways to start driving traffic today:
Make it easy for past clients to refer potential customers
As women (men do you do this too?) when we find something we like we want to tell all our friends about it.  And we do!  We will call our girlfriends on the phone, send a text, write an email and use social media, and anything else we can to tell them about this great thing we found. It's up to you as the business owner to stay on top of the mind of your customers. My dentist after every visit sends referral cards to me in the mail to handout to anyone I think may need his service. It's that simple!
Do something that will get the buzz going
The simple easiest thing to do is look for publicity opportunities for your business. Here's the thing, you do not have to hire a publicist to make this happen. There's plenty of free publicity out there right under your nose. How do I know?  I am a contributing social media journalist to the Examiner.com where I feature small businesses. I'm always looking for business owners to gift them with valuable media coverage. This coverage has more impact than any ad you can buy, and it's free. One media success often leads to another you just need to get the publicity ball rolling.
Be consistent with your marketing
Here's what usually happens…you spend time going to networking events, paying for ads, cold calling and whatever else until you get a customer. One-single-lonely-customer. You service your customer and complete your assignment. No doubt about it: you start the process again looking for a new customer to serve. The goal is to use ongoing marketing with a real 'rock-solid' marketing plan that 'gets more qualified buyer's ready and eager to work with you.
What's next?
Get started with savvy online business building learn how to use your website and online presence to bring new leads and customers 24-7. Check out my FREE Savvy Online Business Building Starter Kit at www.SavvyBizBuilder.com/starter-kit.html.
Copyright © 2014 Rising Star Ideas, LLC. All Rights Reserved Worldwide
Photo courtesy: microsoft.com
Leave your comment below: