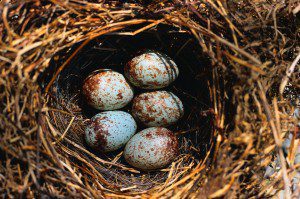 Have you heard about the #NewTwitter? Or considered using Twitter for business?
It's Awesome!
Twitter has been (slowly) rolling out some new and exciting changes. According to the feedback most are saying its better and more useful than the Old Twitter.
And I agree.
The site evolved from the simple text updates on the feed to the ability to add links to pictures. The next step in the evolution is the ability to add video to your Tweets.
Remember people buy from people they know, like and trust. One of the best ways you can build trust and have your followers make a connection with you is to add video, audio and pictures to your tweets.
It doesn't matter whether you are using the #NewTwitter or the Old Twitter checkout these audio, video and pictures tools guaranteed to bring your tweets to life.
5 Tools for using Twitter for business:
1. Audioboo – Want to send a quick tip, resource, story etc. But don't want to write an article or blog post? Cool! Use your iPhone on Android to easily record and upload audio. Audioboo is by far the simplest way to share your voice.
2. TwitVid – Share videos on Twitter in three ways; upload from your computer, phone (iPhone, Blackberry or Android) or webcam. To make it even easier you can email or MMS your videos with a unique twitvid email that will automatically send a tweet.
3. Jing – capture a screen shot of anything on your computer and best of all you can record straight from your computer too. If you have a microphone, you can even narrate your videos with audio. From collaborating on a project to simply sharing images or video, the possibilities are amazing. You can add text, sound, arrows to point things out, and so more.
Note: Take a look at the post "One Tool and Five Ideas To Add Video To Your Business To Your Small Business"
4. Screenr – No flipcam. No problem. None needed with this tool. Instantly start creating videos because it's a web-based recorder.  This means you just click the "record" button start using it. You can create video directly from your screen without downloading any software. AMAZING!
5. MobyPicture – Directly share your photos, text, audio and videos. This service works with the iPhone, Android, Blackberry and Nokia mobile phones.
Did I mention how hard it is to believe ALL THESE TOOLS to help you use Twitter for business are free?!  At this price have some fun. Your followers will really enjoy how you use audio, video and pictures to give life to your tweets.
Photo courtesy: microsoft.com
Copyright © 2011 Rising Star Ideas, LLC. All Rights Reserved Worldwide
Leave your comment below: