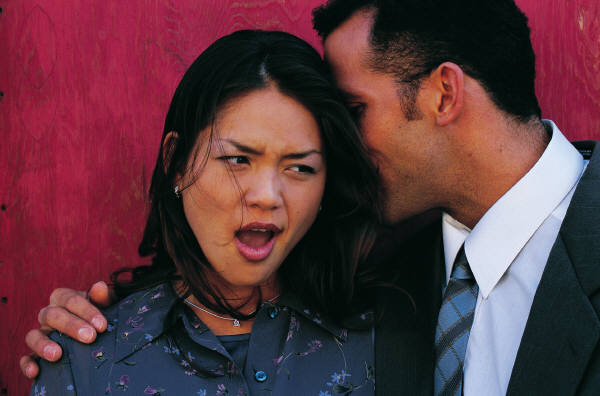 Online marketing is all about getting more targeted website traffic, turning that traffic into qualified leads so you can make more sales.  Your biggest assets, whether you are running a home-based business or small business online or offline, is your list (of leads). Ask any online marketing guru and she will tell you the most important thing you can do for your business is build a targeted list of prospective customers.
Think about the last time you made a purchase online, then started receiving the company's catalogs in the (snail) mail. This business obviously understands the value of building a list and knows it's easier to increase sales by targeting existing customers.
One way to help grow your list is by using a pop-up as part of your online marketing. According to Wikipedia, "Pop-up ads or pop-ups are a form of online advertising on the World Wide Web intended to attract web traffic or capture email addresses."
Online Marketing with Pop-ups
Pop-ups: Love them or hate them
Using pop up ads did not make my list of the "10 Things I HATE About Visiting Your Website" but they may be on yours. Guess what? They work! Everyone hates them but many will secretly use them (to opt-in) when the pop-up ad offers FREE products or services.
Why Pop-ups get a bad rap
Sadly, one bad pop-up can spoil the bunch! For example, in my opinion, pop-ups that play "Jedi mind tricks" with clever and confusing words that reveal more, unwanted pop-ups are annoying.  These pop-ups make it hard or confusing to decide whether to click "ok" or "cancel" once you do another pop up appears. You get stuck in an infinite loop of never ending pop-ups. NOW THOSE I HATE!

The truth about my pop-ups
I know what you're thinking and I was on the fence too until I installed a few pop-ups on my own site. On this blog, my opt-in rate increased 90% and, to date, 50% of my prospective customer list signed up by using the pop-up over the other sources. You'll be surprised to learn on one of my niche blogs because of the pop-up, sales have increased in six months to the same level for the previous twelve months.
Sound incredible? It is. However the real science of using pop-ups effectively is learning when to have them actually appear. Unfortunately, you only have 5-7 seconds to capture someone's attention and the timing may vary depending on the browser.
Not all pop-ups are created equal

As you might imagine, there are free as well as paid tools available with various functionality and features. I have used free plugins for WordPress you do not need any programming experience to get setup and working. However the layouts are generic. I also use PopUp Domination (which you see on this blog) — a more robust but paid option. This plugin is chock-full of beautifully designed themes that work with all the major email list providers.
Shhh, don't tell any one

Now you want to know how you can use this online marketing technique, right? Easy! Here are three ways for you to use pop-up ads in your business to:
opt-in for your offer
join your Facebook page
sell a product or service
Get started with savvy online business building. Learn how to enhance your website and online presence to bring new leads and customers 24-7. Check out my FREE Savvy Online Business Building Starter Kit at www.SavvyBizBuilder.com.
Copyright © 2014 Rising Star Ideas, LLC. All Rights Reserved Worldwide
Photo courtesy: Microsoft.com
Leave your comment below: