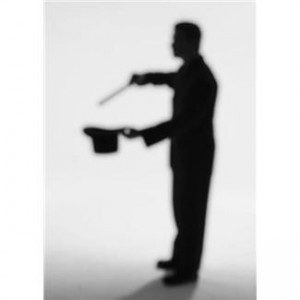 There are many strategies you could use to drive traffic to your website. In fact, to kick off this year I provided you with 12 Ways To Use Your Tribe To Skyrocket Your Traffic In 2012. My goal was to not overwhelm you with so many choices you did not know where to start, but to keep the list short so you can easily implement one each month.
How many of these strategies have you implemented? Hopefully at least one.
The 12 strategies are the exact list I use to teach my coaching clients how to increase their visibility and drive massive amounts of traffic to their website. Here are a few examples of results my clients have achieved from implementing just one of these strategies:
These traffic numbers are not their overall increase (those numbers are off the charts too!) it is the increase in traffic from taking action on one specific strategy I mentioned in January #9 using StumbleUpon.
If you are not using StumbleUpon for driving traffic, you should because it works like magic!
Since we have seen a massive spike in traffic sent from StumbleUpon I want to make sure, you have what you need to take action today. Here is how it works: StumbleUpon is a social site that enables its users to reach audiences by interest. All you need to get started "stumbling" is a StumbleUpon account. Then you complete your profile where you select several interests you would like to find web pages about. That's it!
Once you have an account you can try these five tricks to start driving more traffic from StumbleUpon:
1. Add the StumbleUpon social share button
Not having the button is a huge mistake I see too often on websites. Just because the business owner is not using StumbleUpon (or Facebook, Twitter, Pinterest and LinkedIn), they don't add the social share button. With the button on your site, visitors can quickly share your content with others providing you more exposure and traffic.
2. Follow Stumblers who follow your interest categories
Connecting with people who have the same interests provides an opportunity for them (and you) to view the stumbles they have liked by clicking the "Stumble My Likes" button in their profile. Here's a tip: you can only follow a maximum of 500 Stumblers and they have limit to the number of new follows you can add per day so don't do too many at the same time. However, there is no limit on how many Stumblers can follow you.
3. Use your tribe to recommend your page
This is really important: Don't stumble your own post! 
Here's how to use StumbleUpon effectively for better traffic: If the page is already in Stumble, you will be able to give it a thumbs up or down. If not, you will be sent (or can go directly) to "Add a New Page". This next part is simple but very important:
add the web page address
answer two questions:
*Is this page safe for work? (Yes or No)
* What's this page about? (Select an Interest from the dropdown list)
Add Tags – this says optional however, this is how Stumble knows which interest to display your page. Tip: use the same category you selected from the dropdown
Write a comment – this says optional but write a quick simple comment to let people know why you are recommending the page.
4. Use their paid discovery
Paid Discovery finds users who are interested in learning about new things. StumbleUpon delivers an engaged target audience directly to you. You can learn more about this service and pricing on their page.
 5. Watch out for the Stumble police
Don't thumbs up everybody just the ones you like. It's okay and even expected for you not to like everything so use that thumbs down button too. The Stumble police are watching how many thumbs up you give in a day don't stumble blindly, actually read the article and if you like it, give it a thumbs up. Also, don't stumble one page at a time, instead pick a day but limit your Stumble time. It is easy to get caught up finding so many interesting websites. If you don't want to get banned from take heed to this warning and remember tip #3!
I feel bad for writing this…
Saying "Abracadabra" will not drive traffic to your website, even if you are a magician. And as much as I would like to find one myself, there is no "Magic Pill" either.
Sorry!
That's why it's important to understand why driving traffic to your website is so important for marketing your blog. I'll show you my website traffic secrets I've used for my clients and how I got one of my niche sites about cupcake ideas to rank on page 1 of Google (above Martha Stewart) for more than four years.
Copyright © 2014 Rising Star Ideas, LLC. All Rights Reserved Worldwide
Photo courtesy: microsoft.com
Leave your comment below: