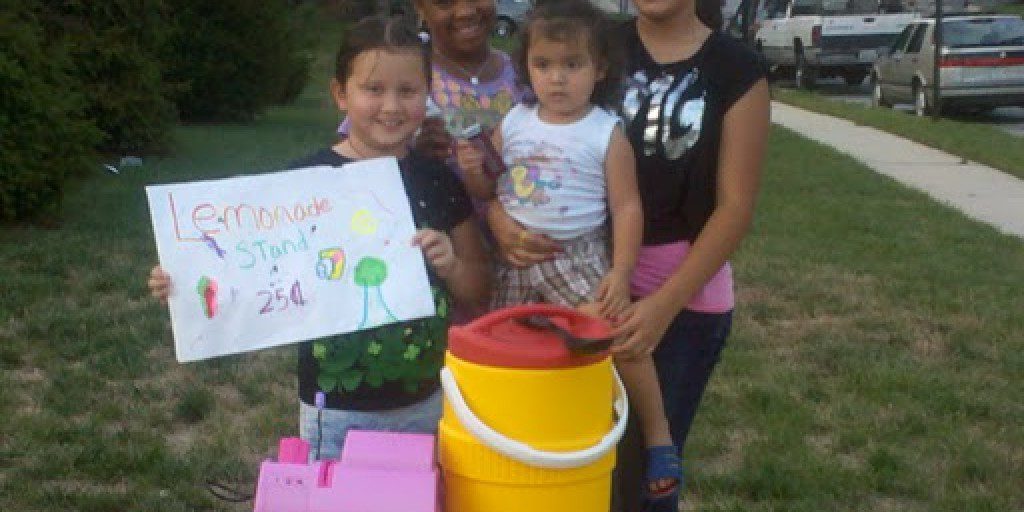 Check out these budding entrepreneurs in my neighborhood selling ice cold lemonade for a mere .25 cents. This drink happened to be perfect for yet another 95 degree day in July. These young ladies were ready to work on getting exposure for the ultimate home-based business: a Lemonade Stand.
Here's what they did to get maximum exposure; every day during our sixteen day stretch of 90-degree plus weather they positioned themselves in the most strategic area in the neighborhood. And if they could not get your attention as you drove by, they went door-to-door to help with their marketing efforts. I was impressed, these kids had a plan.
It can be hard to market your business online or offline without a plan. What are you doing to get more visibility and market your business? You can have the best product, service or program in the world but it won't matter, if no one knows about it.
Check what my good friend and client Vidette Vanderweide from IamSoulMama.com had to say: ""Tonya is SO good at what she does.  We spent three days together hammering out a plan for me to increase my website traffic and gain valuable publicity for my business.  In the process, she helped me to do competitive analysis of my industry and set up a specific daily plan of online marketing tactics that would have my website ranking along side my most successful competitors.
I cannot tell you what a relief it is and how productive it is to literally pull out the marketing plan we devised, see what is on the list of "to-do's" for the day and knock them out.  I've never had such an organized plan, nor have I felt like I had focus on what to do each day to market my business.
Within a week of implementing Tonya's plan for me, I had secured two guest-posts on high-ranking, relevant websites that increased my own website traffic and opt-in ratio.  Within three weeks of working with Tonya, I raised my Alexa ranking from a  2.6 million ranking to a 1.2 million and a PR rank from a 2 to a 3!
I am so impressed with Tonya's attention to detail, knowledge of small, tactical ways to get immediate results, and also tactics that are authentic and will increase results over time."
Tired of
paying for low performing advertising?
always chasing clients but not landing any?
pulling your hair out about how to use social media?
wasting your money on marketing that doesn't bring you website traffic?
Want to know how you can turn lemons into lemonade? Take my free quiz to find out>>
Photo courtesy: RisingStarIdeas.com
Copyright © 2015 Rising Star Ideas, LLC. All Rights Reserved.
Leave your comment below: