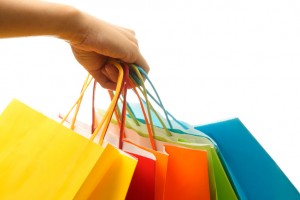 When it comes to online marketing your business the goal is to find new ways to generate more leads. No doubt about it, what's even better if these "new ways" are free, right?   And if you used the tips in "One Tool and Five Ideas To Add Video To Your Small Business" or have audio or video content already created you should stop what you are doing to implement what I am going to share NOW.
In January 2010, during the launch of the new iPad, Apple CEO Steve Jobs announced Apple had sold a hefty 250 million iPods since the release of the original iPod back in 2001. Just yesterday on Social Media Examiner.com the article "How To Incorporate the iPad Into Your Social Strategy" mentioned the iPad has sold a whopping one million units in its first month, alone. Amazing!
What does that mean for your business?
An online marketing opportunity for you to offer a surefire free method for lead generation by repurposing your audio and/or video content. How!?
Simply stated…through the iTunes Store.
Anyone can search for and subscribe to audio and video podcasts. Even though iTunes is an entertainment superstore that stays open 24/7 you can use it for business too.
Millions of potential customers search the iTunes Store for podcasts that peek their interest. You would be surprised by the range of free audio and video options available. Once a potential customer takes a quick listen, they simply click a single button to subscribe then download thousands of audio and video podcast for FREE!
What does this mean for you?
An online marketing opportunity to reach millions by taking advantage of the iTunes superstore. What an opportunity!
But wait, there's more…
Now for the surprise, iTunes will allow podcasts that contain advertising or sponsorship. Yes, you can include your own advertising or solicit some else to sponsor your program. How cool is that!?
Four tips you need to know before you get started with this online marketing strategy:
Podcasts cannot be created with iTunes but take a look in Your Small Business Toolbox – video marketing for a free solution
Podcast must have cover art. You know like an album cover (guess I'm showing my age, LOL) I mean a CD cover.
The cover art should be eye catching and professional (not clipart) :

with a title
a brand or source name
300×300-pixels in jpg format

Podcast cannot be uploaded to iTunes because they don't host your media files, again take a look in Your Small Business Toolbox – video marketing for a free solution.
If you are a do-it-yourself-er take a look at the making a podcast page on iTunes for the steps and details. If you find those steps too complicated, the podcast tool in Your Small Business Toolbox has seamless integration with iTunes, Facebook, Blogger, MySpace, email and more.
Let the iTunes Store put your audio or video podcast at the fingertips of millions of potential customers 24 hours a day 7 days a week.
Photo courtesy: Microsoft.com
Copyright © 2011 Rising Star Ideas, LLC. All Rights Reserved Worldwide
Leave your comment below: