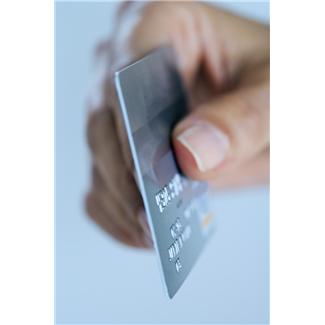 Of course you have heard of Black Friday, the day after Thanksgiving in the United States, which is traditionally the beginning of the Christmas shopping season. By now you may have even heard of Cyber Monday which is the Monday following Thanksgiving. Since 2005 this day has been one of the biggest online shopping days of the year  with small business credit card processing going through the roof.
Well between those two retail bonanza day's is a little know day called Small Business Saturday®. The brainchild of American Express that began in 2010 to help small businesses get more exposure during one of the biggest shopping weekends of the year. This day is dedicated to supporting small businesses nationwide. It encourages consumers to "Shop Small" in their local communities. Come November 29th, consumers will be out shopping at small businesses in force. Will potential customers be able to use their credit card to purchase from you?
It doesn't matter whether your business is online or has a brick and mortar location you need to get sales. In order to increase sales you have to accept credit card payments. Yet when it comes to small business credit card processing  far too many entrepreneurs still find this a challenge because of road blocks like applying for a merchant account, setting up a payment gateway, statement fees and minimum transaction fees.
Small business credit card processing made easy
As you prepare for this huge shopping day (and all other days) here are 3 ways to start accepting credit cards now:
A free card reader where you can accept credit card payments on any device with an audio input jack. It works on the iPhone®, iPad®, iPod Touch® and on Google Android phones. Square was created by Jack Dorsey. Yes, the same Jack Dorsey who is cofounder of Twitter. For the last four years, this little device has been a small business secret providing a new way to accept credit card payments.
PayPal Here is the world's first global mobile payment solution that allows small businesses to accept almost any form of payment. Accept payments by swiping cards with a fully encrypted thumb-sized free card reader, or use a phone camera to scan and process cards and checks.
No old credit card terminals. No equipment to buy. The free credit card reader works on the devices you already have like iPhone®, Google Android® phones and tablets. Since GoPayment is an Intuit product you that links your account  and QuickBooks  to download your transactions for quick, easy (smart) bookkeeping.
As a small business owner, you can increase your revenue simply by accepting credit cards. Using free small business credit card processing tools has the following benefits:
keeps you from loosing the sale

accept credit card payments anytime anywhere

works on smartphones and tablets

no merchant account needed

no minimum fees
Your customers love paying with a credit card and often may not even have cash. Are you missing a sale and missing out on money by not accepting cards? Not anymore With these mobile card readers. The next time someone asks you if you take credit cards you can say, YES!
What's Next?
Have you found your profit leak yet? Take 2 minutes to find out (And how you can STOP it now!) Go here now…
Copyright © 2014 Rising Star Ideas, LLC. All Rights Reserved Worldwide
Photo courtesy: microsoft.com
Leave your comment below: