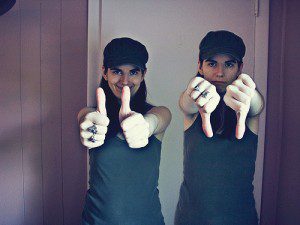 WARNING: When running your home-based business remember "You get what you pay for."
Yeah, that's what they (I'm really not sure who "they" are) say. However, sometimes you get WAY more than what you pay for too.
Believe it or not there are hundreds, if not thousands, of no-cost online tools available to help you run and grow your small business.
How do I know? Because, I created an entire website devoted to helping you build your small business toolbox. And guess what!? Using these tools won't cost you a cent.
No, the tools are not a collection of random free stuff I found online. My small business toolbox has many quality online tools that range from managing your small business accounting (finances) to creating zipped (compressed) files, and so many things in between.
Here's the deal…all free tools are not created equal. In case you run across a few of these no-cost tools on your own, here's what you need to know before you start using them in your home-based business or small business:
The Good
"Good" small business tools are the type of online tools that allow you to "try before you buy." I don't mean like a trial period, say 30, 60 or 90 days. Those are good too. But these no-cost online business tools take it one step further, with the ability to use the tool without time constraints. Instead, these tools may have limited features. For, example the amount of space, users, or some advanced features may be diminished as a free tool, but enhanced when you start paying for it. Even with limited features there is still enough good there to determine whether you like the tool enough to keep using it.  In addition, once you decide you like (or love) the tool you have the ability to upgrade at anytime.
The Bad
These small business tools are created with good intentions but unfortunately may fall short keeping pace with technology. Always take a look at the tool's website for recent blog posts or content updates. Make sure there are recent updates to the tool; it should be compatible with the current version of the top web browsers. Tools without frequent updates maybe no longer have active users or may be abandoned by the developers. Keep yourself protected from unreliable online tools because they may email you spam, contain spyware or viruses, and/or other scams.
The Difference
What it comes down to is simply support. The last thing you want to do when running your business is start using a tool that is unsupported. Keep in mind support may come in a few different formats. It may be a forum where users can post questions and answers to help each other. Or support can be a knowledge repository of frequently asked questions and detailed answers. For visual learners look for "how-to" videos that walk you through tasks step-by-step.
Want to take a peek inside of my money-saving toolbox? Visit my Savvy Small Business Toolbox, a resource for small business owners on a shoestring budget who want to address tomorrow's technology needs today.
Copyright © 2014 Rising Star Ideas, LLC. All Rights Reserved Worldwide
Photo courtesy Flickr: Shellygrr
Leave your comment below: