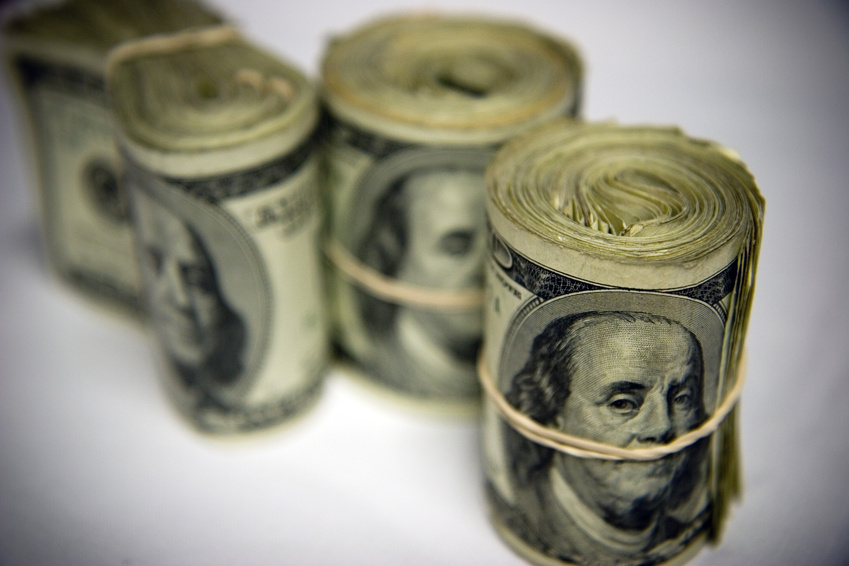 How to get your customers to buy more?
Of course you want an easy way to get your existing customers to buy  to spend more money with you, right? Well, here you go…
Simply follow-up.
Last year for the first time I purchased a 1 year supply of my contacts online from 1-800 CONTACTS. Even though I could see my supply getting low I kept forgetting to place another order. Just in the nick of time I received a reminder email from 1-800 CONTACTS letting me know I was at the end of my supply.
Sure enough, they were right!
Not only was I out of contacts they also reminded me my prescription was about to expire too. And if I didn't act fast –no fresh supply of contacts– without an unscheduled trip to the eye doctor for an exam.  Geez!
I instantly placed an order for another year's supply of contacts.
Problem solved!
What did that simple email do for me? Saved me time and the added expense of an early eye exam.
What did that simple email do for 1-800 CONTACTS? Provided an easy solution which resulted in another sale with no extra effort!
So again I ask this question…
How to get your customers to buy more?
Answer…
The fortune is in the follow up.
This effective eMail follow up systems is called an autoresponder.
What is an Autoresponder
An autoresponder is a prewritten message or series of messages delivered via email. The autoresponder software tool sends messages based on a specific date, timeframe or an event like opting in to a newsletter list.
Why You Need an Autoresponder
An autoresponder is an effective eMail follow up system that works for you 24 hours a day, 7 days a week. This is the best-kept secret guaranteed to give your online or offline business an unfair advantage over the competition. Write this tips down so you learn how to get your customers to buy more effortlessly just like 1-800-Contacts.
Autoresponder Uses and Methods
11 ideas for your small business to automatically follow up with your customers:
Resell – Remind customers to reorder
Upsell – Inform customers about a complimenting product or service
Presale – Answer frequently asked questions before they purchase
Sell – Ask for the sale after they have downloaded free information
Referral – Offer the customer a referral bonus to send an email to a friend
Purchase – After the customer purchases offer tips or how to get started information
Sale – Inform customers about a product sale or new bundle of products or services
Events – Notify customers of an event location, start time, what to bring and/or provide directions
Survey – Ask your customer for product or services feedback
Testimonial – Ask your customer to provide a testimonial via an emailed template
Opt In – Send your customer a welcome message after they opt-in to your private customer list
Use these ideas or some of your own to build a follow up autoresponder series. Visit my Small Business Toolbox to learn about email marketing services and no-cost of low-cost tool.
How do you follow up with your existing customers? Let me know in the comments below.


Photo courtesy: microsoft.com
Copyright © 2015 Rising Star Ideas, LLC. All Rights Reserved Worldwide
Leave your comment below: