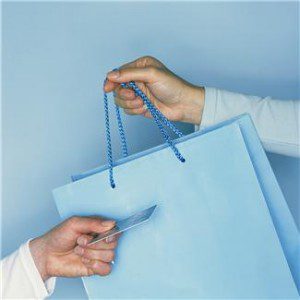 I know you don't want to hear this but I have to tell you…95% of your website visitors will not buy from you during their first visit, no matter how much you "hope" they do. Sorry, but it's true.
That doesn't mean you should be discouraged about using your website to get more online business or implementing a strategy specifically for driving traffic to your website. Keep in mind, your visitors stopped by your site for a reason. They were probably looking for information to help them solve their problem. They simply want an answer, so give it to them.
In fact, you should give your website leads a little taste (like you get at Costco) of what you do. Provide your visitors with a no-risk opportunity to sample your product or service. This will help build the relationship and give you a chance to ask for the sale later. Everyone talks about how important it is for potential clients to get to know, like, and trust you before they are ready to invest with you.
Remember it's your responsibility to stay on the top of your website leads mind and not their responsibility to remember you exist. That's why, inspiring your visitors to know, like, and trust you is an absolutely required step for turning website traffic (filled with potential clients) into paying customers.
Want to know how to increase marketing? Dump everything that's not working for you. Try one of these 7 ways to help your website leads keep learning about you (until they are ready to buy):
Create a newsletter – also known as an ezine, using newsletters is an easy way for you to connect with your website leads. They are expecting you to arrive directly in their inbox frequently so don't disappoint them.
Offer a free report – This is often used as your irresistible free offer to help build the relationship with your list of website leads – the same way I use my Website Traffic Secrets available on my site. The key here is to focus on your main topic in a way that shows your expertise and relates to your core product or service.
Host a Teleseminars – This is a no-cost way to get massive exposure while helping your website leads learn from your experience. Your leads can attend from home or work, which makes convenience and easy-access one of the most appealing aspects of hosting a Teleseminars.
Create a podcast – These are often overlooked by businesses. When all you need to get started is a microphone, a computer and a few ideas. Podcast give your visitors the convenience of listening when they want from their computer, phone or MP3 player.
Schedule a webinar – Not only do your visitors get to hear you, if you use a webcam they can see you too. Or you can simply share your screen while you talk through a PowerPoint presentation. Craft your message around your main product or service so that it shows you as an expert in your field and builds your credibility.
Update your blog – having fresh content on your blog (website) not only keeps your visitors coming back but Google too. Even if you don't like to write, don't think you can write well, don't think you have time to write, this is crucial. Relax, you are not being graded! Just write like you are talking to a friend about your business.
Offer a no-cost information session – during this time you can provide your website leads with more information about your product or service. Since this is a one-on-one opportunity the goal is to explain exactly how your product or service will solve their problem.
The lesson here is, "HOPE" is not a marketing plan. It's time to do what it takes to get to the next level.
What's next?
Want One-on-one coaching to rapidly increase 'targeted visitors' to your WordPress website? Schedule  a "Get Acquainted Call" to see how I can work with you to get more traffic, get more leads and get more sales. http://bit.ly/ChatWithTonya
Copyright © 2014 Rising Star Ideas, LLC. All Rights Reserved Worldwide
Photo courtesy: microsoft.com
Leave your comment below: