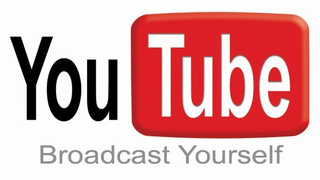 Time to grow your business with YouTube!
Did you know YouTube replaced Yahoo as the number two search engine?
Check out this excerpt from the New York Times:
"And now YouTube, conceived as a video hosting and sharing site, has become a bona fide search tool. Searches on it in the United States recently edged out those on Yahoo, which had long been the No. 2 search engine, behind Google. Google, incidentally, owns YouTube. In November, Americans conducted nearly 2.8 billion searches on YouTube, about 200 million more than on Yahoo, according to comScore."
I have discovered one simple tool to easily (honestly it can't get any easier than this!) create professional video for you to grow your business on YouTube, Twitter, Facebook, and more.
Introducing…Animoto, a web application that, with the click of a button, produces videos using images and music that a user selects. Animoto videos have the emotional impact of a movie trailer and the visual energy of a music video.
If you're ready to easily create professional video and grow your business with YouTube, there are some important things you need to know before you begin.  Just follow these three tips you'll be making videos in less than a minute to market your business:
An important factor when you start to create your professional video is making sure you narrate your pictures with text to tell a story. Adding text is a great way to engage potential customer/clients. This is important because facts tell but stories sell.
Another important consideration for your video is adding a link to your website within the Animoto.  You get the option to include a "Call to Action" Button that will show up at the conclusion of your video. Using this feature is critical to increase your brand awareness and drive potential customer/clients directly to your site with a single click.
Have you considered creating podcast for iPods & iPhones? You can use Animoto to produce video podcasts that clients could easily play on their video iPods and share with friends. With this tool it's not as difficult as you might think.
Follow these three tips to use Animoto to increase sales and enhance your business. Here are a few ways to grow your business with Animoto:
Post a promotional video to YouTube, Twitter, Facebook, etc to increase exposure.
Create a video ad to advertise through Google Video or on Vimeo.
Use video to pitch ideas to joint venture partners, customers and or clients.
Create compelling video content for your website or blog.
Add testimonials or glowing reviews of your work from past customers.
Add video to your e-newsletter and create a marketing tool that your audience will want to read and share.
There are many more ways to grow your business with YouTube, Facebook, Twitter, etc, with Animoto, what's yours?
Get started with savvy online business building learn how to use your WordPress website and online presence to bring new leads and customers 24-7. Check out my FREE Savvy Online Business Building Starter Kit at www.GrabYourFreeStarterKit.com.
Copyright © 2015 Rising Star Ideas, LLC. All Rights Reserved Worldwide
Leave your comment below: