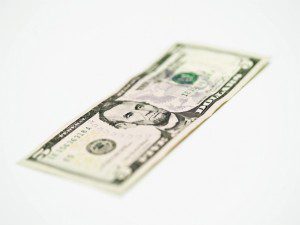 By now everyone knows Google is the place to go when you are searching for something including free small business tools. But what you may not know is Google is also the place to go for many free tools to run your business. That's right a lot of those business tool you may be paying for to run your home based business Google has a feature rich equivalent for no-cost.
Here are 5 savvy ways to use Google you need to know about:

1. Make phone calls
You can call anywhere in the US and Canada for free. It doesn't matter if the number is to a mobile phone or landline. You can call anybody they don't need to have a Gmail account to receive the call. With the installation of their simple plug-in you get video chat too! Every solo-entrepreneur, home-based business needs a free small business tool to make phone calls to save money in their budget.
2. Create PDF documents
You can use Google to create a PDF, abbreviation for Portable Document Format.  This is the standard for creating electronic documents and forms for easy reading and distribution to anyone.  The leader of the PDF software industry is Adobe Acrobat unfortunately their software is way too expensive for a small budget.
3. Use word processing tools
Like the Microsoft Office Suite but for a lot less money, well actually none,  Google docs won't take anything away from your business software budget. Google docs is a free all online word processor, spreadsheet, presentation, form and data storage service. Create and share documents with an easy familiar desktop look and feel you can access on the web from any computer or smart phone. Unlike Excel, Google spreadsheets make it easy to track budgets, run financial calculations, track data and more. Create web-based presentations just like PowerPoint you can access from anywhere anytime. Collect information by creating a form in Google Docs with all the great features most companies charge for.
4. Use custom document templates
Did you know Google Docs has an amazing Template Gallery? Just like those found on the Microsoft website. This is yet another free small business tool to help you save money. You can find sample templates for documents, spreadsheets, presentations, forms and drawings. You name it, just about anything you can image there is a template created for it. You can find documents in categories ranging from business to personal.
5. Create a survey
You can start collecting information by creating a form in Google Docs. There's no need to download the form into a database of a spreadsheet Google does that for you automatically.  Easily view the collected information in automatically generated sophisticated charts and graphs. For professional looking forms you can choose from choose from over 60 themes and 7 question types.
Copyright © 2013 Rising Star Ideas, LLC. All Rights Reserved Worldwide
Photo courtesy: microsoft.com
Leave your comment below: