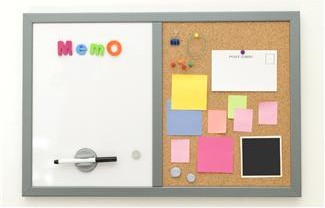 Are you using Pinterest for business?  If not, guess what… Pinterest is driving traffic to websites.
I know what you're thinking…here we go again another social network, GEEZ! Yeah, I thought the same thing too however (unlike when I first discovered Twitter) this time I took action fast.
I immediately started testing how to use Pinterest for business with my cupcakeideasforyou.com site that ranks on page 1 for cupcake ideas (above Martha Stewart) and has well over 10,000 Twitter followers. What I noticed quickly was the spike in traffic. Pinterest is now one of my top 10 traffic sources for that site.
Because of that test, I started implementing a Pinterest strategy on my client sites too. Again, I noticed a spike in traffic. In fact, one clients website traffic increased by 3.5% in just two days with less than 5 pins.
After six years there are still many people who say, "I just don't get Twitter!" but Pinterest is different.
Why?  It's simple. It's visual.
Remember the old saying "A picture is worth a thousand words?" Well its right!
And it has been proven that adding pictures to your blog post and social media post increase clicks. So I'm not surprised, that Pinterest is moving and growing by leaps and bounds over Twitter, Facebook and Google+.
Just in case you have not heard of Pinterest or do not understand what it is let me explain. Basically, Pinterest is nothing more than a digital corkboard that you share with the world. You find interesting pictures (you can add videos too) and "pin" them to a board.
It's that simple.
Pinterest driving traffic to websites
So which type of business can benefit from using Pinterest for driving web traffic?
If you can take a picture of your product or service
If the results of your business produce a visual artifact, picture or screenshot
If your website or blog content has pictures, images or graphics (that you own the rights too)
If your business meets the above criteria, here are three tasks you should put into action today:
Claim your business name
Just like Twitter, your Pinterest username is limited to 15 characters. You should claim your name, business or product name. This way you can keep others from using your name and maintain a consistent brand across all social media channels. Even if you think you will never use the account, it is better to grab your name or brand before someone else does. Do not wait any longer the popularity of this site is growing superfast and I don't want you to miss out.
Add the "pin it" button to your website
Just because you are not using Pinterest does not mean your website visitors are not using it. I need to start keeping count of the many, many websites I visit each week that do not include any social share buttons on the site. These business owners are missing a HUGE "word of mouth" marketing opportunity guaranteed to start driving traffic to your website. Adding the "pin it" button for websites will give your visitors the opportunity to spread your information giving you more online visibility and exposure.
Let people know you are on Pinterest there
Once you create an account start by pinning a few images, pictures or graphics from your website. The next part is simple…tell people you are on Pinterest. Of course, Pinterest makes this task extremely easy. You can connect your Facebook and Twitter to Pinterest. This seamless integration allows you to tweet and share your "pins" with a single click.
That's it!
Pin this article, follow my boards, repin a picture or just see my  SavvyBizBuilder or CupcakeIdeas Pinterest boards in action.
Copyright © 2012 Rising Star Ideas, LLC. All Rights Reserved Worldwide
Photo courtesy: microsoft.com
Leave your comment below: