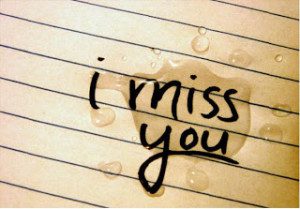 Over the past 9 months or so I have been both missing (well sort of) and busy at the same time. I have been missing reaching out to you via my newsletter while also being busy with a very special project with a major energy supplier and American Express, blogging, using social media, networking and consulting with my clients.
I must admit I did receive quite a few phone calls, emails and social media inquiries letting me know you have stopped receiving my newsletter. For that, I thank you! It's great to know to my content was missed and appreciated by so many entrepreneurs. The good news is I'm back! Ready and eager to provide you with the tools, tips and resources you need right now to get found, get leads and get sales with your blog.
Here's what I have been doing (Use these to keep your business going when you get busy)…
Received the Business woman of the Year Award
On April 6th I was honored to accept the "Lola M. Parker Outstanding Business Woman of the Year" Award. This prestigious honor was awarded to me by Iota Phi Lambda Sorority Inc., which is a national business and professional sorority founded in 1929 in Chicago, Illinois.
Not only did I when the award locally for the Baltimore area I also won the award for the Eastern Region, too. WOOHOO!! Fact: Winning awards provides more visibility and credibility to your business. Here are 5 reasons why you should apply for small business awards to grow your business.
Continued networking with other business owners
In March I attended Doreen Rainey's 5th Annual Get Radical Conference where she focuses on helping women define success for themselves, and get the guts to go after it. Love, love, love that conference!  It's hard to believe she is gearing up for the 2014 version with open registration happening right open now.   
On Wednesday, I attended the 20/20 Vision Women in Business Workshop presented by Black Enterprise Magazine and Walmart with over 400 local Entrepreneurs and Small Business Owners. And attend many more networking events in between these two during the course of the last few months.
Participated in interviews for lead generation
Finally used Google Hangout for a recorded interview with Doreen Rainey. During this interview I shared my top 3 tips for driving traffic to your website and increasing your online presence along with the 3 biggest mistakes entrepreneurs make. You can check out this quick video on YouTube here. Sidebar: Google Hangout is an awesome free tool to easily record and upload videos to your YouTube channel, check it out.
Speaking of interviews… join me tomorrow (Saturday 10/19/13 @ 11a ET) on the radio show Business Her Way with Aprille Trupiano. Our topic tomorrow is "How to Master the Online World for the Cha-Ching!"
Created a free Quiz so you can see where you are leaving money on table
Does this sound like you…"Now Tonya, I'm gonna tell the truth…to date I haven't made ONE SINGLE DOLLAR from my blog or social media." Well to that I say… It's time for your blog to Show YOU the money!
Want to re-energize your online marketing? Take the quiz, it tells you exactly what do you.
Copyright © 2013 Rising Star Ideas, LLC. All Rights Reserved Worldwide
Photo courtesy: microsoft.com
Leave your comment below: