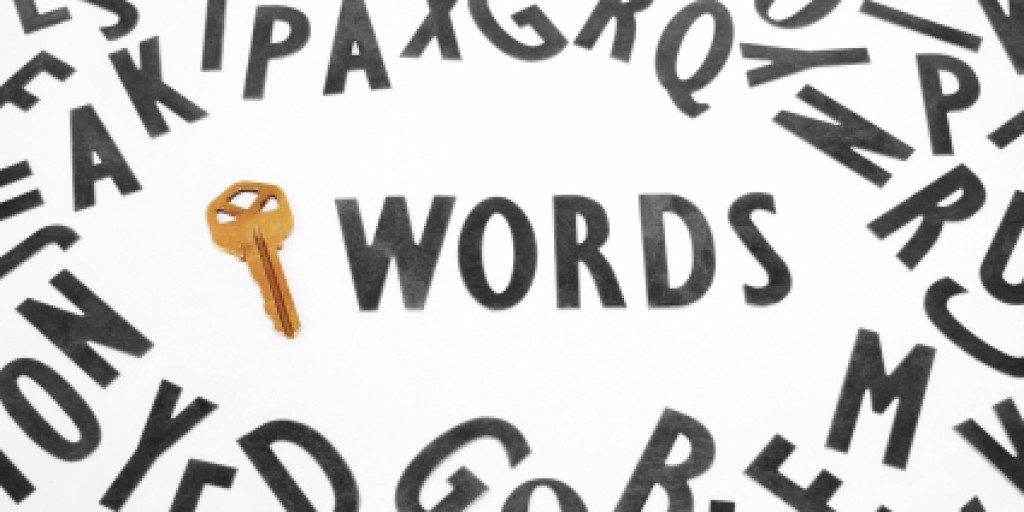 You have a website, albeit a nice looking one too!
Yet you're still wondering why your AWESOME website is not showing up in Google.
Hmmn, there could be many reasons but let's start with the one that's most often ignored.
Keywords! Using keywords to increase traffic to your website is an easy no cost marketing tip.

What an opportunity!
If you get this right, using keywords effectively you can get more and better leads with less effort. That's right! Targeted keywords help your website do most of the client attraction work for you. I said it before and I'll say it again using keywords is your website's secret weapon to driving traffic.
Yet there are business owners who continue to spin their wheels marketing online (and probably not getting the results they expect) because they don't have a keyword strategy.
Don't under estimate the importance of knowing what people search for online as it relates to your business.
Is NOT using keywords effectively crushing your business?
Check out these little known ways to start using keywords to increase traffic.
Use keywords in your:
domain name (also known as your URL)
There is no rule that says you have to use your business name as your website address. In fact, search engines LOVE keyword rich domain names. A keyword rich domain ensures the words or phrases your target audience is searching for is included in every link. This ensures you are using keywords to increase traffic to your website.
Don't know what to write about? Easy! Let the keywords tell and you'll never have writer's block again. Use keywords to generate content ideas that you know your target audience wants to know more about.
Using your keywords in your content title helps get targeted search engine traffic. In the search engine results pages (SERPS) your visitors will be able to quickly identify pages they want to click on.
post description/excerpts
STOP leaving this blank in WordPress! You only have 5 to 7 seconds to grab a visitor's attention. This is a HUGE opportunity for you to provide a quick focused (think Twitter 140 characters) summary of your post.
Make your WordPress site super easy to navigate by using your keywords or keyword phrases as the category names. Help your targeted website visitors find what they are looking for by providing links to your keyword rich category areas.
Guess what the search engines are not reading this to learn about you. Sorry but they really don't care so don't make it long. Briefly describe your website with keywords or keyword phrases your target audience is trying to get answers for their questions.
Every time you create a post on Facebook, send a tweet on Twitter, add to your stream on Google+ (sidebar: are you using Google plus for business?), pin an amazing find on Pinterest or post a status update on LinkedIn include your keyword or keyword phrase. Each one of these social media sites has a feature to allow for keyword searches. That's why it is important to keep using keywords to increase traffic in social media post. With Google's new "Search, plus Your world" Google+ streams are showing up in Google's search results.
The best way to start using keywords is in your blogs. Don't know how to start blogging? Well, grab this no-cost template now all you have to do is fill in the blanks.
Copyright ©2015 Rising Star Ideas, LLC. All Rights Reserved Worldwide
Leave your comment below: