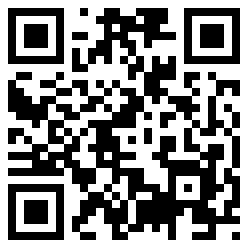 I'm sure you've come across a strange square box like the one above. Look around, you will see these funny looking images on anything from your monthly billing statement to pre-packaged products like toothpaste. Did you know these images are being used to quickly increase website traffic?
Let me give you the five W's (and one H) about using these images to drive website traffic:
WHAT ARE THEY?
They are called QR codes, the QR is short for quick response. A QR code is a two-dimensional barcode that can be read by a camera phone or a QR barcode reader. The information hidden in the code can be text, a website address (to drive website traffic) or other types of data. According to Wikipedia they were initially used for tracking parts in vehicle manufacturing.
WHO CAN READ THEM?
Anyone with a QR reader will be able to decode the information. However, if you have a smartphone all you need is your camera and a barcode scanner app that can read QR codes. There are many apps to choose based on the type of phone you have. For my droid (also available for the iPhone) I use Google Goggles because it scans more than just barcodes.
WHERE TO CREATE YOUR OWN?
Searching the internet for QR code generators will result in hundreds of choices. Generators will consist of varying options for creating the image that include using website address, Text, Phone Numbers or SMS (a.k.a. text messages) depending on how you want to where you want to drive website traffic. The Kaywa QR-Code generator is very easy to use and is a good place to start. Make sure you read the terms of service, some of the free generators are for Non-Commercial Use Only.
WHEN TO USE THEM?
You can use QR codes when you want customers to automatically pull up text, photos, videos, music and website addresses. You can use these QR codes with offline marketing to help point customers to your online offer. You can use them when you don't want to worry about someone typing the wrong or a long URL.
WHY USE THEM IN YOUR BUSINESS?
These QR codes have been used in Japan since 1994 they are just beginning to  increase in popularity around the world. QR codes are the latest cutting edge trend in marketing. Using QR codes will help your business stand out in a crowd.
HOW TO USE QR CODES?
First, make sure your customers know what QR codes are, and how to use them. Second, provide something of value for their efforts. Use a QR code: on promotional products, to provide discounts or for a contest. These are just a few examples of how you can use QR code in your business.
Copyright © 2011 Rising Star Ideas, LLC. All Rights Reserved Worldwide
Photo courtesy: microsoft.com
Leave your comment below: