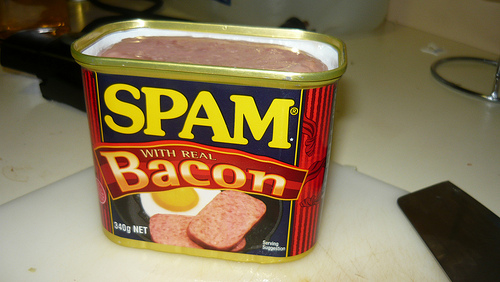 As a solo-entrepreneur or home based business owner I'm sure you attend many networking events as a way to market and promote your business. You meet someone at a networking event exchange pleasantries and business cards. Then you race home to immediately add them to your email list.
Are you making this really bad mistake with your networking?
Networking offline and online is about building relationships. Adding someone to your list from an email you lifted off their business card will not help the relationship. This is especially true if you did not specifically get their permission to receive email messages from you. It has to be clear when they gave you their business card they were giving you permission. If not, simply don't add them to your list.
Now don't get me wrong I understand the power of a list and how a good list can bring you extraordinary income. Yet sometimes it takes only one email to your list to cause a problem. Here are 5 very important issues you may not be aware of that may ruin your business simply by adding an email to your list without permission:
Your prospects may think you are a spammer
Even if you just met them they may not remember you or your newsletter may not be something their interest in or a good fit. If someone repeatedly receives messages from you they did not request, they very well could mark each message they see as SPAM.
Your ISP may block your emails
If you are sending large amounts of email from your regular mail using Outlook or mail program from your internet service provider (Comcast, Verizon, etc) watch out. Your ISP has rules about sending the same email to large groups. They could block ALL your emails without you ever knowing there was an issue.
Your email marketing company can cancel your service
That's right you may be violating their terms of service. The email marketing company has to protect the deliverability of messages for all customers. They have rules in place to monitor how often people mark your message as a spam and how many people opt-out.
Your big list may not mean big sales
If your purpose of adding people to your list is just to have a large list you may be disappointment. Having a large untargeted list may not bring you a large amount of sales. Keep in mind when growing your network offline and online (Twitter, Facebook, LinkedIn) it's about the quality not the quantity.
Your emails may be breaking the law
The CAN-SPAM Act, a law that sets the rules for commercial email, establishes requirements for commercial messages, gives recipients the right to have you stop emailing them, and spells out tough penalties for violations. If want to avoid these issues make sure prospects and connections request your information with a confirmed opt-in. Then make it easy for them to unsubscribe from your list with easy to find links. And most importantly make sure you are sending only relevant and valuable information.
Photo courtesy: flickr.com by Dr Stephen Dann
Copyright © 2014 Rising Star Ideas, LLC. All Rights Reserved Worldwide
Leave your comment below: