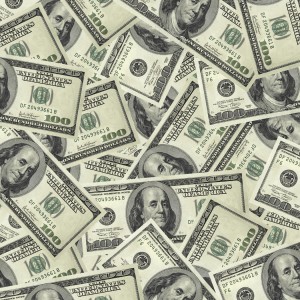 Do you hear that sound?
Tick…tock…
Tick…tock…
That's the sound of another year quickly starting to come to an end, can you believe it!?
With only a few months left in the year it will be soon to time to start planning for the next year.
But WAIT!, before you get started, do you know what your prospects or customers want? Are you still trying to sell those products and services you spent months creating and perfecting only to find there's no market for them?
Have you completed any market research?
Do you have a clear understanding of your market?
Don't be ashamed most entrepreneurs and small business owners will answer the questions the same way you did.
Well, here's the million dollar marketers insider secret. . . Instead of coming up with the plan for new products or services first, you need to "know your niche!"
Yes, it really can be that simple.
Once you understand your niche you will know exactly what products or services to sell them. Getting to know your niche will guarantee the coming year will bring you more, more, more;  ideas, prospects, customers and attendance (at your events).
Don't wait for the answers to come to you, use these 10 ideas to get you started:
1. Perform a customer or client satisfaction survey to make sure they're happy with you and your service.
2. Evaluate how satisfied your customers are with your product or service, and how likely they will stay a customer.
3. Ask about a specific shopping or purchasing experience, how happy they were with their last purchase from you, and how likely they are to shop with you in the future.
4. Ask questions to gauge their interest in a new product, price, feature, or line of business.
5. Follow-up to learn more about their recent service delivery, support call, or account cancellation.
6. Make sure your members are happy with their membership, your benefits, and events.
7. Ask for feedback before and after an event. Ask them what kind of event, seminar or training they want, or how they liked the one you hosted.
8. Find out if your readers are satisfied with your email, newsletter or website. Ask them how to get your email newsletters and website on your customers' "must read" list.
9. Are your partners satisfied? See how your business partners, suppliers and vendors like working with you.
10. Always gather instant feedback from your customers on your website.
Now you know what to ask so how do you make it happen?
My suggestion, don't cut corners; use an easy professional online survey tool with tracking and reporting.
You can get smarter about your business with the ListenUp! Survey tool.  With ListenUp! Survey, you can easily create professional online surveys—no technical or market-research skills required. Survey's point-and-click simplicity, step-by-step Survey Wizard, prewritten survey templates, and easy-to-use list management and reporting make conducting effective online surveys a snap.
Don't worry if you are not sure about what survey questions to ask or where you should start the ListenUp! Survey tool has you covered. ListenUp! Survey tool has 11 categories with over 40 prewritten surveys to choose from and if you don't like theirs you can still create your own.
Now go ahead ask them what they want, however the magic will not happen unless you listen to them!
Get started with savvy online business building learn how to use your WordPress website and online presence to bring new leads and customers 24-7. Check out my FREE Savvy Online Business Building Starter Kit at www.GrabYourFreeStarterKit.com.
Copyright © 2011 Rising Star Ideas, LLC. All Rights Reserved Worldwide
Leave your comment below: