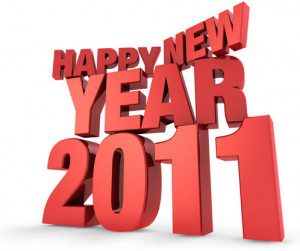 5 4 3 2 1 … in just a few hours the new year will be here are you ready?  Have you finished writing those resolutions and goals you want to accomplish for your business? Well, STOP! Before You Make Those 2011 Resolutions Read This.
Meanwhile, this is a small biz alert: If you are a solo entrepreneur, home based business woman owned business listen up…
Over the course of the year I have discovered, tested, used and written about a variety of low-cost or no-cost tools. Instead of providing a year in review of the top ten tools, I decide to highlight only three. These are tools I use daily that have significantly shifted my business in 2010.
It doesn't matter whether you are getting started or already have a business in place, imagine being able to leverage these tools to be more productive, better monitoring of your promotions and increase your profits?
Small Biz: These three NO-COST tools, let me repeat no-cost, will dramatically change how you run your business in 2011 and beyond:

Google Voice
I now have the ability to accept business calls from my home, my office or my mobile phone anywhere anytime without having to provide a different number for each location. Google Voice has so many features I have to ask, Can your small business phone service do these 7 things?
Square
I now have the ability to accept credit cards with a convenient simple and small (about the size of a quarter) device from my mobile phone, computer or iPad – EVERYWHERE. Yup, all this without the need to establish a merchant account, additional fees, and toting around a huge credit card processing machine. Square truly is a Small Business Secret: A New Way To Accept Credit Cards.
Mint
I now have the ability to manage all my financial accounts and transaction online in one place. WOO HOO! What a relief. For years I have been struggling with accounting software that was way too complicated. The best part there is no software to download or keep current annually; there are no timeframe commitments, trials or memberships fees!  Seriously, Mint lets you Manage your money in five minutes or less.
While you are waiting for the ball to drop tonight or while things are still slow over the weekend take a few minutes to read the original articles about each one of these small business game changing tools.
Photo courtesy: psdGraphics
Copyright © 2011 Rising Star Ideas, LLC. All Rights Reserved Worldwide
Leave your comment below: