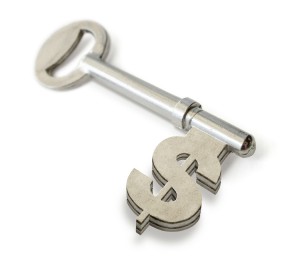 Whether you are a new or seasoned entrepreneur, starting and running a business in a recession is going to be tough.  If  you are like me, by now you are tired of hearing about the harsh economic times.  Determined to survive you are looking for solutions that will  BOOST productivity and profits. These 4 powerful tips will help you  position your business to get results:
1. Be open for business 24/7
Your website allows your business to be open around the clock.  Sidebar: In 2009 if you don't have one then you aren't in business.  Microsoft Office Live Small Business will give you the tools to set up one for FREE. Make sure you know the marketing effectiveness  by using website grader.  Website Grader is a free seo tool that provides a score that incorporates things like website traffic, SEO, social popularity and other technical factors. It also provides some basic advice on how the website can be improved from a marketing perspective.
2. Look like a high quality professional
Central desktop allows you to simplify how you collaborate with others. You can create online workspaces to share files and documents, manage task lists and engage in group discussions just like the larger companies.  With this tool you have access to key information from anywhere.
3. Act big on a small budget
The RingCentral virtual phone system with a Toll Free 800 numbers delivers all the power of a "big company" system but with no hardware to buy and nothing to maintain. It's an ideal telecommunications solution for mobile professionals, home offices and small companies.
4. Be in business for yourself but not by yourself
You need people to help get things done, right? Amazon has a program called Mechanical Turk where you create human intelligence tasks (HITS).   You can leverage this global, on-demand, 24 x 7 scalable workforce  which is a faster, cheaper alternative to staff your projects.  Get thousands of HITs completed in minutes and pay only when you're satisfied with the results.
Get started with savvy online business building learn how to use your WordPress website and online presence to bring new leads and customers 24-7. Check out my FREE Savvy Online Business Building Starter Kit at www.GrabYourFreeStarterKit.com.
Copyright © 2011 Rising Star Ideas, LLC. All Rights Reserved Worldwide
Leave your comment below: