Attention: professional organizers, construction companies, flooring specialist, interior designers, home stagers, real estate agents and other service professionals?
Social Media Made Easy for Service Professionals!
"How to Lower Your Advertising Cost Down to Pennies, Attract the Right Leads Around the Clock and Make More Money"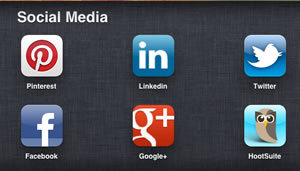 Dear Business Owner,
Have you noticed your website traffic and leads from social media are not growing as fast as they should? Could you use more clients? What usually happens during this time, we get so busy we slow down or stop our advertising and marketing efforts. Well not this summer!
The summer months hold an amazing opportunity for anyone to gain more clients, increase their profits and build a business that lasts all year long. Now is the time to stop neglecting your social media marketing leaving leads at the door and money on the table.
I am Tonya R. Taylor, also known as the Savvy Online Business Builder (SavvyBizBuilder), I  have been working with my good friend Meta Cadigan, CertaPro Painters of Columbia to increase her visibility, get more exposure and attract more leads. Within weeks of working with her, Meta's franchise went from not being found online to winning a customer because she was impressed with her online marketing.
Here's the thing, anyone can create social media post but I show you how to do it strategically to get leads. Instead of keeping my strategy secret I have agreed to conduct an exclusive LIVE private event specifically
for service professionals, CertaPro Painters and their Power Networking Partners called:
Social Media Made Easy – "How to Lower Your Advertising Cost Down to Pennies, Attract the Right Leads Around the Clock and Make More Money"
Webinars and teleseminars are great once you have the foundation learning completed. That's why having an expert LIVE to answer your specific questions is worth more than the price of the entire 8 hour workshop.
Make a decision to invest into your business and your skillset. Then take action on those decisions because the more you learn the more you earn.
You will leave with:
 A 90 day action plan for exactly how to double your client base (even during your slow session)
The best and easiest Facebook, Twitter, Pinterest, LinkedIn and Google+ strategies you can use to instantly reduce advertising cost
A list of no-cost online tools and apps to help run your business from your smart phone, iPad or laptop.
A strategy for following up online or offline business to give your business an 'unfair advantage' over the competition
And so much more!
This one day workshop gives you a step-by-step process to move from where you are to where you want to go – achieving your most important goal…MAKING MORE MONEY!.
Who should attend?
If you don't know where to start
If you are frustrated with the amount of money you're spending on advertising
If you have less than 1000 Facebook likes and Twitter followers
If you are confused about what to post, when and how often
If you are not sure how to use Facebook for targeted advertising
If you are tired of going to networking meetings hoping to get targeted referrals
If you want to learn how to use social media for lead generation
The Maryland Center for Entrepreneurship
9250 Bendix Road
Columbia, MD 21045
Thursday, August 9, 2012  9:00-4:30 pm
Investment

$1997

   $247
I know what I am offering for an entire days LIVE 8 hour workshop other experts would charge at least $997 and up to $2597.
I am also going to provide EVERYONE with $100 credit toward local advertising on Google (and show you how to use it!) which actually brings the workshop investment down to $147. 
I am providing this special offer because I am passionate about helping small local businesses succeed online. It would be my honor to take YOU to the top of your niche on Google!
Includes:

Lunch
Customized 90 Day action planning
Social media training specifically for lead generation
Local marketing secrets (includes how to get found locally)
List of FREE online tools and apps to save time while accelerating your business growth
$100 credit for local advertising on Google
BONUS: Follow-up group question and answer call  ($297 Value)
Whose leading you? Do they have a proven track record & expertise in what they do?
This is a great opportunity for you to learn social media the right way and build a strong relationship with your networking partners. Click the buttons below to invite your power networking partners using social media or email.
I'm truly excited to get these valuable strategies into your hands so you can learn the information to totally shift your business. So, are you ready?
Remember to K.I.S.S. – Keep It Simple (but) Savvy!

Tonya R. Taylor
Your Savvy Online Business Builder
PS…If you are about to walk away without registering, I strongly encourage you to search for other coaching opportunities like this. You will find almost none are available, and the prices for them are considerably higher. This is a rare combination of affordable pricing and high-caliber coaching!
Your Satisfaction is Guaranteed!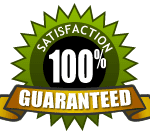 I'm so sure you'll be pleased with this hands on Social Media Made Easy Workshop and with your results that I'm absolutely guaranteeing your satisfaction. If you're unsatisfied for ANY reason, just let me know by before the end of the workshop and I'll cheerfully refund every penny – no questions asked!