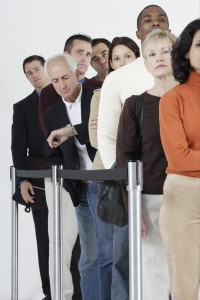 In my opinion one of the easiest way to make your brand thrive is to strategically use "Twitter For Business", start using social media today.
The opportunities for a business to create the ultimate word-of-mouth buzz, build brand awareness and sales are plentiful. Unfortunately, many small businesses are not really capitalizing on this opportunity because they "JUST DON'T GET IT" or say "NOW WHAT" after creating a Twitter account.
When you start using social media today you…
1. get valuable Twitter followers with zero marketing dollars.
Twitter is FREE! In hard economic times, one of the first expenses to get cut is your marketing budget. All you need is to use Twitter for business to easily and quickly reach profitable new markets. You will discover many ways to market to your specific audience that get results. Twitter is your opportunity to cash in on the social-media wave.
2. can save time with productivity tools that do the work for you.
In thirty minutes a day or less automatically build an audience of true fans! All you need is to use a daily tweet plan and a scheduling tool to effortlessly communicate with your target market around the clock. You will easily stay on top of your Twitter activity without worrying about what and when to tweet. Literally, today you can start managing your tweeting time effectively.
3. increase visibility both locally and globally for your business.
Immediately extend the impact of your brand! All you need is to use Twitter for business to make fast connections. Add Twitter for business as part of your marketing effort to engage people in meaningful ways. Use Twitter to build ongoing relationships that can start offline or online.
4. streamline your marketing message across Twitter, Facebook and LinkedIn.
Successful marketing is a cross platform and an on-going activity. All you need is to integrate using Twitter for business with Facebook and LinkedIn. Your prospects need to see your marketing efforts at least seven times before they take action. You can easily use Twitter to get your message to your prospects 7 or more times an hour, day or week.
5. You use a mainstream social media tool no longer considered a fad.
Gone are the days of just tweeting about what you had for breakfast! Think about it… how many times today have you heard a business say follow me on Twitter? All you need is to use Twitter for business to market like the pros; Verizon, Comcast, Best Buy, Coca-Cola Company, Reebok, Nike and many more. Twitter is your small business with the small budget on the same marketing playing field just like the big companies.
No more waiting! Start using social me today!
You can easily use social media today by starting with Twitter to build your business up and expand your client base with clients that are seeking you right now… but can't find you on Twitter! Join the Twitter Quick-Start Academy TODAY.
Photo courtesy: microsoft.com
Copyright © 2011 Rising Star Ideas, LLC. All Rights Reserved Worldwide
Leave your comment below: