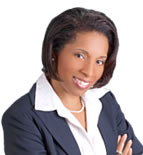 From: Tonya R. Taylor
To: Home Based Business Owners, Solo Entrepreneurs, Small Business owners or Women Owned Businesses

One thing is for sure just having a website for your business is not enough! With these tough economic times you need to find or create no-cost or low-cost  ways to market your business 24/7 without breaking the bank. You need a website that drives sales and generates a profit.
In today's world,  potential customers will visit your website to learn about your products and services long before they contact you directly. If you are truly wanting to increase your income in 2011, you have to simply start with your online presence.
Now is the time to begin treating your website like a tool (even if you have a website developer) to make money, be more productive and promote your products and services not just locally but around the world.
As a former web developer myself,  I couldn't be more excited to share my PROVEN formula at my free 90 minute face-to-face workshop in Columbia, MD. Don't miss this information-packed workshop designed to boost your online presence to a completely new level and that includes your SALES!
FREE face-to-face workshop on Wednesday, May 4, 2011 only

50

39 seats available.
Here's what you'll learn at this free, face-to-face 90 minute workshop:
Why just having a website won't bring you traffic
Mistakes keeping you from making money online with your website
What you can do right now to start attracting your ideal customers that won't cost you any money
The #1 way to immediately increase your local online presence for free and without calling your webmaster
3 Must have no-cost tools to make your website social media friendly
How to determine if your marketing is generating results
To attend  this FREE face-to-face workshop you must register. The workshop will be held on:
Wednesday, May 4, 2011
7:00pm to 8:30pm
Columbia MD
Exact location will be emailed to registered attendees ONLY
You won't want to miss out on this one-time face-to-face workshop!
Remember to K.I.S.S. – Keep It Simple (but) Savvy,
Tonya R. Taylor
P.S. If your website is not working around the clock to engage, inform and SELL potential customers, it's not doing its job.  Learning just a few of the tips I have to share with you at this workshop will help your business immediately. I guarantee it! See you on there.