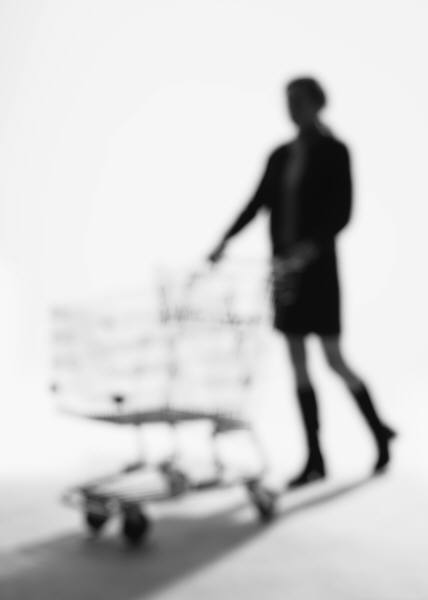 One simple way to increase your revenue while you sleep is to use a website shopping cart for your small business. Adding a shopping cart to your website or blog enables your customers to pay for your products or services online, anytime, anywhere 24 hours a day and 7 days a week.
Even if you are a home based business don't let the fees of adding a  shopping cart stop you any longer. There are many free shopping carts pre-integrated with the payment processing tool PayPal.
However before you choose a no-cost or a low-cost  solution for your small business toolbox here are 10 questions to consider when evaluating website online shopping cart options:
1. Is the shopping cart a  hosted solution?
You visit a web site where you manage your online store simply by uploading your product descriptions, pictures and prices.
2. Is the shopping cart a Non-hosted solution?
You are responsible for installing and maintaining the software (this includes upgrades) on your website or blog.
3. Does the shopping cart require registration?
This is a bad idea to require your customers to register to shop; you are creating an unnecessary step that will ultimately keep people from purchasing.
4. Does the shopping cart require login?
Yes, this too is a bad idea. Even if you they are a previous customer. You are forcing them to remember yet another username and password if they can't remember they may leave.
5. Does the shopping cart need coding?
Unless you are familiar with how to code, run a database or anything else technical this type of cart is probably not a good fit for you.
6. Does the shopping cart offer a free trial or demo?
It is important to have a free trial or demo to help you evaluate the shopper experience as well as what it will take for you to navigate the cart administration.
7. Does the shopping cart work in all browsers?
You shouldn't assume your cart will function properly on your favorite web browser.  You will need to verify and test your cart across multiple web browsers.
8. Does the cart have a coupon creation option?
The ability to issue a coupon. Coupon codes are not only used for providing a discount, you can use them for marketing and tracking too.
9. Does the shopping cart offer inventory management?
Make sure your cart automatically monitors your inventory levels. The cart should receive extra bonus evaluation points for inventory notifications via email or SMS text message.
10. Does the cart have support?
This is critical! The cart you choose should offer some level of support.  When it comes to phone support consider; what time of day it's offered, what days of week and if they offer a toll free number. Support can also include:
Live chats –  may only be available at certain times of day but should include a feature to email or save your conversation so you can chat without taking notes.
Forums – may have active users who will answer questions,  provide solutions as well as offer product feedback
Online documentation – may include PDF's , how to videos, webinars
Now that your blog is getting found by Google and attracting your targeting audience you will need a shopping cart to convert your leads to sales.  These website shopping cart options answer the questions to lead you to the right solution for your business.
Do you have a shopping cart or are you looking for one but don't know where to start? Let's chat about in the comments below.
Want to know how to stop the profit leaks in your website? FINALLY! A simple quiz that tells you EXACTLY where you are leaking profits (AND how to fix it) in your business! http://savvybizbuilder.com/
Photo courtesy: microsoft.com
Copyright © 2014 Rising Star Ideas, LLC. All Rights Reserved Worldwide
Leave your comment below: