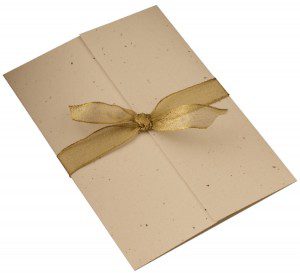 Have you ever stayed awake at night thinking about how you can attract more traffic to your  website? After all its there but you just don't get the traffic you should, right?
Or
Are you a business owner who believes in the "build it and they (prospects) will come" theory?
Not to long ago, I was a believer.
I built it then waited and waited.
Finally I realized they were not coming. Wondering why, I started to explore some of the many website traffic building strategies. One basic, yet effective and often overlooked strategy is leaving comments on blogs.
I know what you're thinking leaving comments on a blog is too simple and too easy. Well that's one reason why entrepreneurs miss out on this traffic generating opportunity. Another key reason is many entrepreneurs just don't understand the who, what, when where, why and how details.
Simply stated, leaving comments with your website's URL will get you backlinks [incoming links to your website] that improve your search engine PageRank [a formula developed by Google].
Now for the details:
Who is leaving comments on blogs?
Unfortunately there are human comment spammers leaving irrelevant, non stimulating comments lacking in interest, just to get what's known as link-juice, make sure you are not one of them.

What comments to leave?
Don't just post a simple comment like "great article" and leave it at that. Engage other commenter's by asking and answering thought provoking questions.
Where to leave comments?
You can leave comments on blogs for a newsletter article you like (hint, hint). In addition, be sure to check out blogs relevant to your industry, topic or your ideal customer.
When to leave comments?
Manage your time carefully because leaving comments should not be something that you HAVE to do but want to do because you find value in the content.
Why leave comments?
Leaving comments builds a relationship and is a way of showing that you care and want to share your opinion with others including the owner of the blog.
How will you get more traffic?
Bloggers reward commenter's with "dofollow" links which boosts their rank in search engines. As an extra bonus some sites will provide a titled link to your latest blog post so be sure to keep it updated.
Bottom line
According to a study by Jacob Nielsen 90% of users are lurkers (i.e., read or observe, but don't contribute). If more small business owners realized leaving comments on popular blogs in their industry is the best way to be known around the Internet they would stop lurking.
In these tough economic times leaving comments is a cheap form of advertising without blatantly shouting your sales pitch. In addition, if you leave your picture or logo your comments it can help in branding and getting some popularity for your own blog.
Put your comments to the test, start reaping the rewards today.

You are invited to say something.
Get started with savvy online business building learn how to use your WordPress website and online presence to bring new leads and customers 24-7. Check out my FREE Savvy Online Business Building Starter Kit at www.GrabYourFreeStarterKit.com.
Copyright © 2011 Rising Star Ideas, LLC. All Rights Reserved Worldwide
Leave your comment below: