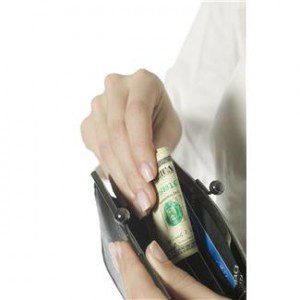 I posted a survey question on my Facebook page asking my Small Business followers this question: "What's the most you will pay for small business apps to run your business from your smartphone (Droid, iPhone, iPad, etc)?
The answer choices where:
I want all my apps to be free
.99 to $9.99
$10.99 to $29.99
Anything over $29.99 is CRAZY!
I just wish I had something that uses an app : (
I asked this question because I had just spent a whopping $29.99 for an app! GEEZ!!!!
Here's the deal….Back in 2008 – 2010 I was traveling as a member of Ali Brown's Millionaire Protégé Club, attending training workshops, doing some great networking and I even had a speaking gig at a large conference. I felt like I had been in the air more than in my office.
With so many restrictions at the airport and, on top of that, expensive the baggage fees I needed to find a way to travel lighter. Since I won my iPad from American Express (YUP won it just by sending a tweet) I don't leave home without it. My iPad is a high-quality and handy tool that helps me run my business efficiently while away from my office.
Why pay when you can get tools and some small business apps for free?
I'm a firm believer in leveraging free tools as much as possible. In fact, I created an entire website dedicated to providing small businesses with a toolbox filled with free tools. But here's the deal, sometimes you have to pay to play. If you want more features and functionality you have to pay for it.
Which small business apps are worth purchasing?
There are many paid small business apps to choose from — anything from accounting to faxing and scanning. To really get the gist of what I'm saying, I recommend you spend some time in the Apple "App Store" or in the Droid "Market." Here are the two apps I have purchased so far that I highly recommend (I wouldn't pay for them if I didn't think highly of them):
LogMeIn 
This one was a struggle to rationalize the purchase (because of the price at the time was $29.99) but I did and I haven't looked back since. Imagine having remote access to your computer — all docs, email, programs — everything while you're away from your office. With this app, you log into your computer and control it just like you were sitting in front of it. Pretty Awesome, right? The trick, you have to set it up and test before you hit the road. Oh, and you may struggle a bit as you get use to the virtual mouse, but once you get the hang of it, you won't look back either.
MindMeister 
How I love using mindmaps! Mindmaps are great way to quickly get your thoughts out of your head (where there's only so much space). With MindMeister you can easily move your thoughts around until they are organized exactly the way you want them. I use this tool when I have an idea for a blog post or to outline a new workshop or product. At the time this app sold for $7.99.
Do you have the right small business apps to run your business?
With today's technology, why be tied to your desk or laptop? There are plenty little known ways to run your business in the clouds.
Copyright © 2014 Rising Star Ideas, LLC. All Rights Reserved Worldwide
Photo courtesy: microsoft.com
Leave your comment below: