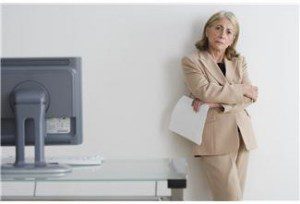 OMG! Not another social network. I don't have enough time to run my business and market my business online too. Now with this Google+ for business page  there's one more task added to my "To Do List" Ugh!!!!

Sound familiar?

Here's the deal…

If you want people to find you, your product or service on the internet, YOU HAVE TO USE Google+ for business this is no longer optional.

The almighty Google changed the game when they created Google+. Now they have a RADICAL new change to finding information on the web; it's called "Search plus your world". Here's how it works, you will receive results from people related to your search by the keywords you used that appear in their profile or something they posted (while logged in). THAT'S HUGE!
Just in case this is not clear, let me explain; say I posted "Check out these awesome pictures of birthday cupcake ideas from around the world." Later you use Google to search for "birthday cupcake ideas". And Wah-lah!!!  (that may not really be a word but you know what I mean) there I am you see my post. Like I said, THAT'S HUGE!
Want to drive more traffic to your website or blog? Stop Ignoring Google+ for business.
Here are 5 more reasons why you need Google+ for business as part of your online marketing and SEO strategy:

1. You can be the first to use it in your industry
Chances are others in your industry are NOT embracing Google+ for business because they don't understand its SEO value, don't have time or just don't want to hear about another social network. Well this time you can be first since Google+ is still new this creates an opportunity so jump in now. You can easily gain a HUGE competitive advantage over your competition.
2. You can create a Google+ business page
In addition to having a personal Google+ you can create a Google+ page for your business. Again this is a huge opportunity for you to build relationships with your customers and potential customer too. It's so easy to create circles without complicated security settings (which are specific types of group you define) I honestly think this will be the future of support, training and conducting meetings.
3. You can be seen as the expert
Content is (really, really KING)…author information is showing up in search results. Google is displaying a picture of the author (which helps build credibility), their name, the number of circles they are in, a link to see more and of course a button to allow the searcher to quickly add the author to their circle. Google removed the picture and circles in June 2014, click here to see an example.
4. You're already using Google to search
And everyone else is using Google to search too! They have 65% (or more) of the search market, the other search engines are not ever close to that number. Don't fight it, give in and make it easier for people to find you online.
5. It's not going away
Nope! Pay attention…Google is slowly starting to integrate other products and services into Google+. It's connected to their search engine in a big way and in order to create a Google+ account you have to use a Gmail. What's next?
Copyright © 2014 Rising Star Ideas, LLC. All Rights Reserved Worldwide
Photo courtesy: microsoft.com
Leave your comment below: